Jake Paul vs. Nate Diaz has concluded, and "The Problem Child" is back to winning ways, to the amazement of Robert Griffin III and Dez Bryant, among other NFL personalities.
On Saturday, Paul and Diaz traded blows, holds, and taunts for the full ten minutes, with the social media personality ultimately getting the unanimous decision. The scorecards read 97-92, 98-91 and 98-91.
At one point, Paul knocked down the former UFC star, which had Griffin saying as he watched the fight from his TV:
•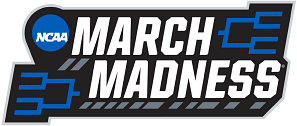 "Goodness gracious"
After the fight, he would say:
"Nate Diaz ALWAYS finds a way to win even when he loses."
The rest of the NFL world also reacted:
---
Robert Griffin believes CFB is losing its traditions and rivalries in the hands of money
Meanwhile, back in the world of football, the collegiate scene was dramatically shaken up when Arizona, Arizona State, Utah, Oregon, and Washington announced on Friday that they would be leaving the Pac-12 effective next year. The first three will join Colorado in the Big XII, which is looking to dampen the blow of losing Texas and Oklahoma to the Southeastern Conference (SEC), while the last two will join Los Angeles-based powerhouses USC and UCLA in the Big 10.
The moves leave the Pac-12 with just four members: Bay Area-based schools Cal-Berkeley and Stanford, Oregon State, and Washington State, potentially ending it as a proper athletic conference.
Robert Griffin III was one of the many people dismayed at the seeming impending collapse. He began by saying:
"College Football as you know it is GONE."
A couple hours later, the former rookie sensation continued:
"College Football is losing its traditions and rivalries and it's all because of money."
Then another hour later, he finally let his full thoughts be known:
"College Football has always been ALL ABOUT THE BENJAMINS. Schools and coaches have made BILLIONS off the backs of student-athletes for a long time.
"Now that some donors and sponsors are shifting funds to the athletes through NIL, accepting larger TV revenue deals are the only way some schools feel they can compete and just an excuse for others to say the hell with tradition and generational rivalries we love."
Griffin is currently an ESPN analyst for both college and pro football, so he has very strong thoughts on the matter.