Marshawn Lynch may have retired, but he is still one of the most well-known faces of the National Football League. Lynch's persona has garnered him attention as a brand ambassador and in other sources of pop culture.
Actor Will Arnett, who worked with Lynch as part of the cast of Netflix's "Murderville," said that he loved improving with the Super Bowl-winning running back.
On NBC's "Men in Blazers" soccer show last month, Arnett told a story about a conversation between himself, Lynch and U.S. women's soccer player Sam Mewis. Those three partnered on "Back of the Net: 2022 World Cup," a live commentary and recap show from Qatar on Amazon's Amp free radio app.
•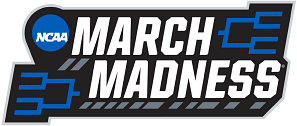 Arnett said that one day Mewis floated the idea of buying a soccer team like actors Ryan Reynolds and Rob McIlhenny did with Wrexham A.F.C., with them all agreeing to do so.
But then, true to his laid-back personality, the former NFL running back told them that he was already a part-owner of a soccer team.
"Marshawn Lynch is the greatest guy," Arnett said. "I love Marshawn Lynch so much. And we were eight days into doing the show, and Sam says, 'Should the three of us buy, like McElhenny and Ryan Reynolds, should we buy a team?' And I go, 'Absolutely,' and Marshawn goes, 'Oh, s**t, I forgot to tell you guys: I'm part owner of a team.'
"I go 'Marshawn, we've been doing this show every day for eight days, how the f**k are you telling us this now?' And he goes, 'Oh, yeah, this is the sweatshirt for it.'"
So, needless to say, Lynch wasn't interested or able to go into purchasing another team because he already had ownership in one. Imagine the surprise of the other two-thirds of a trio at soccer's greatest event, finally discovering a significant part of Lynch's ties to the sport after traveling all the way to Qatar after months of planning.
What soccer team is Marshawn Lynch a part-owner of?
Former NFL running back Marshawn Lynch may have made a career in football, but he also has an interest in soccer as well. In April 2021, he became a partowner of the Oakland Roots, a USL soccer team in Oakland, California.
"Growing up in The Town, we always could count on the pro teams in this area, but with most of those ones that I grew up with gone, I knew the minute I heard about the opportunity to join Oakland Roots, it wasn't just something I wanted to do," Lynch said. "It was something I had to do."
The team, which was founded in 2018, became a part of the USL in September 2020.
Ownership of the Oakland Roots is just one of Lynch's many business endeavors since his retirement. He also bought ownership in the NHL's Seattle Kraken.
Edited by Joseph Schiefelbein