Tom Brady has been thrust into the spotlight once again thanks to his move to purchase a minority stake in the Las Vegas Raiders. While the NFL is yet to approve the deal, Brady and the Raiders have done their due diligence and submitted the paperwork to make the purchase official.
The move has certainly come as a surprise for NFL fans as the legendary QB has no former ties with the AFC West franchise. Kansas City Chiefs tight end Travis Kelce too expressed his shock about the same.
Kelce, known for his candidness and outspoken nature, did not mince words when discussing Brady's move during an episode of the "The New Heights" podcast:
•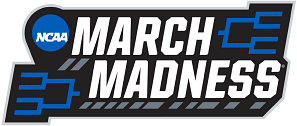 "Why didn't he do this with (Robert) Kraft and the team he won six Super Bowls with?"
Kelce continued with disbelief lacing his voice:
"That's crazy you don't let the most decorated NFL football player of all time get an opportunity to get a minority stake in the team that he pretty much did it with."
Kelce's comments highlight the surprise felt by many in the football community upon learning that TB12 had chosen to invest in a rival team rather than the franchise that had witnessed his meteoric rise to stardom.
The Patriots, under the ownership of Robert Kraft, had been the platform for Brady's unrivaled success, propelling him to unprecedented heights in the annals of NFL history.
The Raiders, led by enigmatic owner Mark Davis, are undergoing a transition period, having relocated from Oakland to Las Vegas. While the Raiders boast a rich history and a fervent fanbase, their recent on-field success pales in comparison to the Patriots' sustained excellence.
---
Does Tom Brady own an NFL team now? Explaining NFL legend's situation with Raiders
It's now only a matter of time before Tom Brady becomes a minority stakeholder in the Las Vegas Raiders franchise.
The former New England Patriots and Tampa Bay Buccaneers quarterback who recently retired has invested in multiple sports franchises in the past including the likes of the Las Vegas Aces and a stake in a Major League Pickleball expansion franchise.
TB12 will become just the third player in the league's history to own a stake in an NFL team. While the seven-time Super Bowl winner and the Raiders have agreed in principle to sanction the deal, it is yet to get the all-clear from the league itself.
Edited by Souryadeep Mazumder