After Dak Prescott and the Dallas Cowboys' latest playoff loss, fans and analysts took to their outlets to pressure the team to move on from Mike McCarthy. However, one NFL analyst called for the team to consider returning to ol' faithful.
Speaking on Pro Football Talk, NFL analyst Mike Florio called for the team to bring back Jason Garrett. Here was his reasoning:
"Jason Garrett, who was a coach of the year and had multiple playoff appearances... I saw somebody say on Twitter Dak Prescott doesn't need to get better. He just gets needs to get back to being the guy was when he was a rookie. Well, that was when Jason Garrett was the head coach. [Those] were Dak Prescott's best years."
•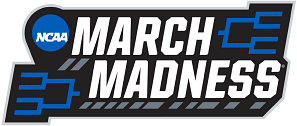 Will Dak Prescott reach the playoffs next season with Dallas?
While Garrett was with the team, Prescott had four seasons of .500 or better and had perfect attendance. In the three years with Mike McCarthy, the Cowboys quarterback has won at least ten games once and has missed at least four games in two of those three years.
Cowboys QB Dak Prescott goes down in flames during divisional round loss to 49ers
Heading into Sunday's contest, the sky was the limit for Dak Prescott. A Super Bowl window was mathematically open and with even just one more win, he would have accomplished more in the playoffs than every Cowboys quarterback since Troy Aikman.
However, at the end of the contest, the quarterback's season had ended. At the end of the day, he completed 23 of 37 passes for 206 yards and one touchdown.
During the game, he threw a pair of costly interceptions. Running back Tony Pollard suffered a mid-game injury, so it was up to the same quarterback and running back who had been playing together since 2016.
That said, the duo failed to get anything going. Ezekiel Elliot rushed ten times for just 26 yards. On the other side, the 49ers offense was more effective. Brock Purdy completed 19 of 29 passes for 214 yards, zero touchdowns, and zero interceptions. Elijah Mitchell and Christian McCaffrey proved to be more effective on the ground than the Cowboys' rushing attack as well.
Mitchell and McCaffrey rushed a combined 24 times for 86 yards and a touchdown. The Cowboys are now 0-0 at the start of their next attempt to break through to a new height, not seen since the days of the Nintendo 64.
If any of the above quotes are used, please credit Pro Football Talk and H/T Sportskeeda.