Erling Haaland did what he does and left Tom Brady and J.J. Watt spellbound. It was a new season of the English Premier League but the Golden Boot winner from last season showed no signs of rust as the champions Manchester City brushed off Burnley, The 0-3 win away from home was not an unexpected result given that Burnley are a newly promoted side from the second division, whereas Machester City are the champions of England and Europe.
But to watch them play is to marvel at their consistency. Performing at a high level year after year is something Tom Brady knows keenly, having done so himself during his time in the NFL. After his retirement, though, he has looked outside the sport and is now a part-owner of the soccer team Birmingham City.
Birmingham City play in the second division of the English soccer pyramid, known as the Championship, whereas Erling Haaland and company play in the top tier, the Premier League. Thus, there is no fixture planned between them in the league. If at all they face each other this season, it will come in either the FA Cup or the English League Cup, for which the schedule is yet to be released.
•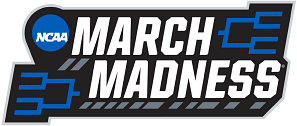 Tom Brady was thankful for his team not having to face the lethal striker after watching his performance. He stated on X, formerly known as Twitter,
"Relieved to not see [Erling Haaland] on the schedule yet"

J.J. Watt not as lucky as Tom Brady in avoiding Erling Haaland's brilliance
While Tom Brady may have avoided Erling Haaland, J.J. Watt was not so lucky. Like the quarterback, he is also a part-owner in an English soccer team and it just so happens to be Burnley.
The brace that the Manchester City striker scored today meant that J.J. Watt's team got off to the worst possible start to the season. However, acknowledging their opponent's brilliance, he commented,
"[Manchester] City are an extremely impressive squad and Haaland is a special talent. Proud of the boys and thoroughly impressed by the supporters and atmosphere at Turf Moor tonight. Onward and upward. Up The Clarets!"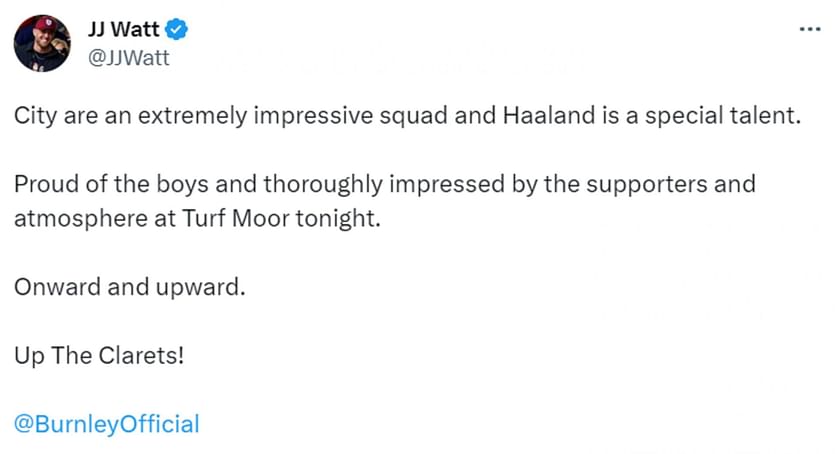 The former Arizona Cardinals and Houston Texans star correctly realized that they had perhaps faced the sternest test of the season. It was a marked improvement from the cup tie last season, when Burnley shipped in six goals. As J.J. Watt correctly commented, the road looks promising for them. Manchester City and Erling Haaland have made bigger and more established clubs than Burnley look pedestrian.