Tom Brady and his wife, Gisele Bundchen have decided to officially file for divorce.
Rumors have been swirling about a divorce for the power couple for weeks. Those rumors now appear to have come to a head with the couple electing to go their separate ways.
•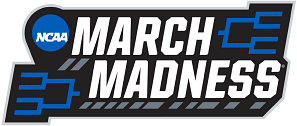 The Tampa Bay Buccaneers QB was reportedly handed an ultimatum by his wife, Gisele, who told him she'd be as good as gone if he picked football over his marriage and kids.
That ultimatum has seemingly come to a head, with the pair filing for divorce later today.
Why did Tom Brady get divorced?
The pair's troubles appear to have emanated from earlier in the offseason.
Back then, the Bucs star decided to retire for a minute, ultimately choosing to unretire within 40 days of the bombshell announcement.
The Buccaneers star's decision seemingly rubbed Gisele Bundchen the wrong way.
The supermodel later gave an interview to Elle Magazine, saying she'd sacrificed a lot in her career to make their marriage work. In the same interview, she added that she was there for him all the while, and it was now her turn to focus on her uber-successful career.
While reports about the power couple's troubles have dominated headlines for days, it appears the one thing the pair are not squabbling about are their kids.
According to multiple reports, Brady and Gisele are seeking joint custody of their children.
How many times has Tom Brady been married?
Tom Brady has been married just once, to Gisele Bundchen. He does, however, have a child with Bridget Moynahan named Jack.
The superstar quarterback dated Moynahan for three years. Their relationship ended in 2006, which is when he started dating Gisele Bundchen.
The seven-time Super Bowl champion married Bundchen in 2009.
Tom Brady divorce statement addresses couple's situation
The seven-time Super Bowl champion released a statement on Friday, November 28, addressing the separation.
The quarterback wrote on Instagram:
"In recent days, my wife and I finalized our divorce from one another after 13 years of marriage. We arrived at this decision amicably and with gratitude for the time we spent together."
He added that agreeing on a divorce was a painful decision, but one the pair took after much consideration.
Gisele Bundchen net worth
According to Celebrity Net Worth, Gisele Bundchen has a reported net worth of $400 million.
Tom Brady divorce: Bucs QB's net worth
The Buccaneers QB, meanwhile, has a reported net worth of $200 million as of 2022. His salary with the Tampa Bay Buccaneers will see him earn a reported figure of $30 million this year.
It remains to be seen how the power couple will divide their multi-million-dollar assets, though it certainly appears that will be a decision Brady and Gisele will have to take sooner, rather than later.