Tom Brady, alongside a group of current and former NFL stars, collaborated with Fanatic to produce a unique video dedicated to this year's rookies. In the heartfelt footage, the legendary seven-time Super Bowl champion delivered uplifting messages to Anthony Richardson and Will Levis.
In his message to Levis, Brady mentioned how the former Kentucky QB's draft-day slide is upsetting for everyone but everything is going to be much better now given how people have undermined him already.
Here's what Brady said to Levis:
•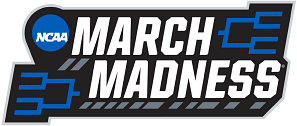 "Waiting around on draft day, it sucks. I know the feeling. It's not easy, but I promise you one thing it's going to make everything that happens from this point on that much sweeter."
Tom Brady, selected as the 199th overall pick in the 2000 NFL Draft, carried a chip on his shoulder and aimed to prove his critics wrong from the moment he entered the league. His relentless drive and determination propelled him to become the greatest player in NFL history.
Will Levis will hope that he can emulate some of Brady's success. The Tennessee Titans quarterback was projected to be a top-five pick in the draft but ended up falling all the way down to the second round.
---
Tom Brady has no intentions of returning to NFL
After it was reported that Jimmy Garoppolo might not play for the Las Vegas Raiders due to an injury, there were whispers that Tom Brady might return to the NFL. However, the former Tampa Bay Buccaneers quarterback has shut down all the speculations as he aims to spend time with his family.
Last season, Brady did not perform to his typical standards, and the Buccaneers were defeated in the NFC Wildcard Round by the Dallas Cowboys. Rumors about his return to the NFL will circulate throughout the year, but for the time being, it seems highly unlikely that he will come back.
Brady is also now a part of the Raiders' ownership group and will continue to expand his business empire.
---
If you use any of the above quotes, please credit Fanatics and H/T Sportskeeda.
Edited by Abhimanyu Chaudhary