Las Vegas Aces guard Kelsey Plum was taken aback when she first heard the news about former NFL quarterback Tom Brady joining the team's ownership group. In a recent TikTok video by Uninterrupted, the 2022 WNBA All-Star Game Most Valuable Player expressed her initial disbelief, thinking it was some sort of prank or sick joke.
"I thought it was a sick joke. I thought it was a prank. But it's real, and I'm just super excited. I know he is, and it's gonna be wonderful for us."
•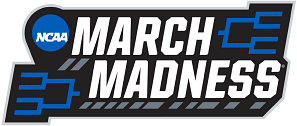 While the specific details of the deal were not disclosed, the Aces franchise was valued at $14 million after their victory in the previous year's WNBA championship. This win marked a significant milestone for the team, as it was their first title since joining the league in 1997 under the name Utah Starzz.
When asked about her expectations for the 2023 WNBA season, Kelsey Plum did not give a definitive answer.
"You know I don't really set expectations. Personally, I just feel like I show up every day and give the best version of myself, and my teammates do the same, and good things happen."
The Aces boast an impressive roster of players, led by head coach Becky Hammon, a former two-time All-WNBA First Team member during her playing career. In addition to Plum, the team includes standout players such as Jackie Young, who was awarded the 2022 WNBA Most Improved Player, and A'ja Wilson, a two-time WNBA MVP.
However, the Aces faced controversy before the start of the 2023 season when Dearica Hamby accused the organization of discrimination and an unprofessional workplace. Following an investigation, the Aces were found guilty, resulting in a two-game suspension for Hammon and the forfeiture of their 2025 first-round pick. Despite this setback, the Aces began the season with an impressive 4-0 record, showing their resilience on the court.
Meanwhile, the former University of Washington standout hasn't reached out to Tom Brady yet.
"Not yet. I'm saving that special moment, and it's coming. So, stay tuned. I'm not gonna say anything. I'm just gonna hug him."
Is Tom Brady buying a football team? Breaking down NFL icon's plans for 2023
Aside from the Aces, Brady also acquired partial ownership with the Las Vegas Raiders. Mark Davis, the son of the late Al Davis, is the majority owner of both Las Vegas sports franchises. The exact percentage of Brady's ownership remains undisclosed, but NFL regulations stipulate that minority owners hold a stake of less than 30 percent.
Tom Brady as part owner could spell several changes to the Raiders organization. Pro Football Host Mike Florio reveals that the 45-year-old play-caller could replace the injured Jimmy Garoppolo as starting quarterback.
Furthermore, some believe that his presence could mark the beginning of the end for current coach Josh McDaniels, according to FOX Sports media personality Skip Bayless.
According to estimations by Spotrac, Tom Brady has earned nearly $333 million throughout his illustrious career, which includes his tenure with the Raiders, the Aces, as well as his other business ventures such as TB12 Sports and the NFT platform Autograph. Additionally, Brady agreed to a ten-year, $375 million deal to become FOX Sports' lead color commentator for their NFL broadcasts, showcasing his multi-faceted involvement in the world of sports.