When you think you have the NFL Draft played out in your head, the NFL world throws you a curve ball. We went through this two years ago where it appeared that the New York Jets would lose out, obtain the No. 1 overall pick in the 2021 NFL Draft, and draft franchise savior Trevor Lawrence.
The Jets stumbled by winning a meaningless game, costing them the #1 overall pick, and gift-wrapping Trevor Lawrence for the Jacksonville Jaguars. The Jets selected No. 2 overall and took Zach Wilson. Two years removed, Lawrence is taking the Jacksonville Jaguars to the playoffs, and the New York Jets appear ready to move on from Zach Wilson. Life comes at you fast.
NFL history repeats itself as the Houston Texans defeated the Indianapolis Colts on Sunday 32-31, costing them the No. 1 overall pick and gift-wrapping the top slot for the Chicago Bears. At first glance, the casual NFL fan may think this is much ado about nothing, as the Chicago Bears have Justin Fields and will likely look at another position, allowing the Houston Texans to draft Bryce Young. To that assumption, I say, "Not so fast, my friend."
•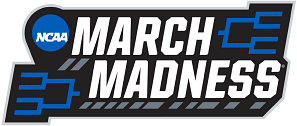 Bet $5, Get $200 in Free Bets Instantly
There are several reasons why the Chicago Bears will draft Bryce Young, and I want to lay them out for you today:
Reason #1: New Regime, New QB?
It was just two years ago when the Chicago Bears traded up for Justin Fields, but as we have seen, a lot can happen in two seasons. Immediately following the 2021 season, the Chicago Bears fired general manager Ryan Pace and head coach Matt Nagy. Why is this important? Because these were the two gentlemen behind drafting Justin Fields in the first place. If you recall, to trade up to select Justin Fields, the Chicago Bears dealt their 2022 first-round pick to the New York Giants, which ended up being a top-ten pick. The previous regime went all-in on Justin Fields. The new leadership didn't have the draft capital for a replacement, but having the No. 1 pick in the 2023 NFL Draft changes that dynamic entirely. Current Bears GM Ryan Poles and head Ccoach Matt Eberflus may want to draft "their" guy, and you only have the No. 1 pick so often.
Reason #2: Justin Fields' regression
The Chicago Bears tinkered with their offense to build around the strengths of Justin Fields. The problem with that is Fields' strength is his legs and not his accuracy and ball placement.
Justin Fields completed 192 passes, and he rushed 160 times. As we have seen in the NFL over the years, this is not a recipe for long-term success. We have already seen Fields pick up several injuries this year alone. While I give the coaching staff credit for playing to their QB's strengths, I also wonder if they know that Justin Fields is holding back the development and evolution of their offense.
Reason #3: Bryce Young is the polar opposite of Justin Fields
Justin Fields struggles in his progression and relies heavily on his initial read. Bryce Young processes through his progression, quickly and decisively. Bryce Young makes the proper decisions that a coaching staff wants him to make.
If the Chicago Bears coaching staff watches the film on Bryce Young, they will realize how much more efficient their passing game will be and how they can open up their offense.
Conclusion:
Many around NFL Draft circles will scoff at this notion, but the Bears were running Justin Fields last year, and placing him in harm's way certainly doesn't feel like he is their long-term answer at the QB position.
With the way rookie contracts are now, it is no longer as cost-prohibitive to make an early switch at the QB position.
Justin Fields still has value around the NFL, and there are plenty of QB-hungry teams. If Fields cannot fetch a first-round pick, an early seond-rounder feels right.
If the Chicago Bears want to pivot, they have a rare opportunity to do so right now.
Bet $5, Get $200 in Free Bets Instantly