The Minnesota Vikings have a new defensive coordinator. Former Miami Dolphins head coach Brian Flores has accepted the job and will take on the role, according to ESPN insider Adam Schefter.
Flores is one of the best-known defensive minds in the league. He spent the 2022 season as a senior defensive assistant and linebackers coach for the Pittsburgh Steelers, joining forces with Mike Tomlin and his staff.
•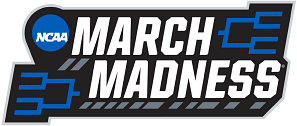 He was also the Miami Dolphins' head coach from 2019 to 2021, posting a 24-25 record. His firing was highly publicized as he sued the league for allegations of tampering during the 2019 season, and that the New York Giants conducted a sham interview with him just to satisfy the Rooney Rule. The job was later given to Brian Daboll.
Flores' firing came at an interesting time. He posted two straight winning seasons with the Dolphins and posted seven straight wins in the season's second half to keep Miami in playoff contention. Owner Stephen Ross decided to fire him nonetheless.
What can Brian Flores bring to the Vikings' defense?
He's certainly well prepared for the job, as he spent 10 years as an assistant to Bill Belichick in various roles throughout the Patriots defense. Learning with Mike Tomlin for a full season certainly helped him as well.
While Flores had conflicts with the Miami management during his tenure with the Dolphins, one can be sure that he's a very good coach. Players absolutely love him, and he might be just what the Vikings need to improve their defense and make them a true contender in 2023.
He mixes well with Minnesota's current defensive roster. He'll operate out of a 3-4 base with some hybrid packages and a Tite front, just like he did in Miami and some in Pittsburgh. His defensive focus is primarily to stop the run and create pressure through different schemes.
In 2022, the Vikings had Ed Donatell as the defensive coordinator and he did a bad job, so the bar to clear isn't as high. If Flores can make the most of the opportunity and earn himself another shot as a head coach following his tumultuous exit from Miami.
Edited by Joseph Schiefelbein