The Thanksgiving Day games are among the most watched games of an NFL season. Over the years, we have seen some classics involving the Detroit Lions and the Dallas Cowboys. We have seen blowouts, stand-out performances, comebacks, and so much more.
One thing that fans tend to look forward to on Thanksgiving Day is the annual halftime performance, which is typically handled by a famous artist. Last year, Detroit native and rap superstar Big Sean performed at halftime in Detroit's game against the Chicago Bears. Country music star Luke Combs took the stage during halftime of the Las Vegas Raiders vs. Dallas Cowboys matchup.
This year, Detroit is handing the reins to Bebe Rexha, a pop music veteran who has one of the biggest dance songs in the country at the moment. Bebe Rexha will be joined by legendary EDM and dance producer David Guetta as they perform their hit single 'I'm Good (Blue).'
•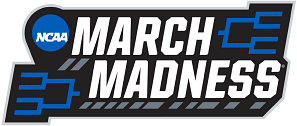 The pair will perform at their first-ever Thanksgiving Day game. This happens to be one of the few big-time occasions in which David Guetta hasn't previously participated. In addition, 'I'm Good (Blue)' was nominated for Best Dance/Electronic Recording at the upcoming 65th Annual Grammy Awards.
Who is performing during the Dallas Cowboys' Thanksgiving Day Game in 2022?
The Dallas Cowboys love themselves a stand-out Thanksgiving performer and this year they decided to run it back. The chosen artists for their game are the uber-famous Jonas Brothers, who will perform in Dallas for the first time since they took the stage for their 2008 Thanksgiving game.
The Jonas Brothers are one of the most popular and celebrated bands in modern pop history, as they got their start on the notable talent factory Disney Channel. During their hot introduction to the music industry, they got their first Thanksgiving Day gig, and this year they are returning as savvy veterans. Dallas Cowboys fans are surely in for a treat.
The 2022 NFL Thanksgiving Schedule
We are thankful for a lot of things, and high up the list is premium content and good football that we are assured of viewing in the NFL:
The Buffalo Bills visit the Detroit Lions with a kickoff time of 12:30 p.m. ET. The match will be broadcasted on Fox.
The New York Giants visit the Dallas Cowboys with a kickoff time of 4:30 p.m. ET. The match will be broadcasted on CBS.
The New England Patriots visit the Minnesota Vikings with a kickoff time of 8:20 p.m ET. The match will be broadcasted on NBC.