Derrick Henry has been the face of the Tennessee Titans since being drafted in the second round of the 2016 NFL Draft. The former Alabama Crimson Tide star has been the workhorse for this Titans offense and it seems as though his time with the franchise might be winding down.
In his recent "Football Morning in America" piece, Peter King gave an early assessment of the Titans and how the team could move on from Henry:
"Feels like the Titans are a slow start from Will Levis playing by Nov. 1, selling Derrick Henry by the trade deadline, and building for 2024."
•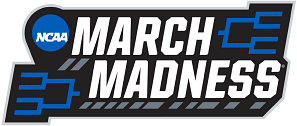 There have been reports that the Tennessee Titans were looking to trade their All-Pro running back this offseason. However, general manager Ran Carthon was quick to deny the rumors in March at the league meeting:
"There was an erroneous report that came out. I've spoken to Todd (France), Derrick's representative, and we're in a good place. So, there's nothing new to report from there."
Derrick Henry is set to earn a base salary of $10.5 million, while carrying a cap hit of almost $16.4 million. The Titans drafted running back Tyjae Spears in the third round of this year's draft as a possible replacement for Henry.
---
Derrick Henry's career stats in review
In Henry's first two seasons with Tennessee, he had 286 carries for 1,234 yards and 10 touchdowns combined. Henry exploded onto the scene, rushing for 1,059 yards and 12 touchdowns in the 2018 season.
The three-time Pro Bowler led the league in both rushing and rushing touchdowns for two straight seasons. Henry had 1,540 yards and 16 touchdowns in the 2019 season. In the 2020 season, the Titans star joined a elite group, rushing for over 2,000 yards with 2,027 yards to go with 17 touchdowns.
Last season, he led the NFL in carries with 349 while getting another 1,000-yard season with 1,538 yards and 13 touchdowns. In all, Derrick Henry has 1,750 carries, 8,335 yards and 78 touchdowns in his seven-year NFL career.
He's the franchise's all-time leader in rushing touchdowns and third in yards, trailing Eddie George and Hall of Famer Earl Campbell.
Poll : Will the Titans trade Derrick Henry?
30 votes