Drew Brees retired as the quarterback with the most passing yards and touchdowns. Although Tom Brady has now overtaken most of his records, in terms of yards per game, Brees is still higher than everyone on the list. To reach such a level, you need to be consistently good and not just be good for a couple of seasons.
What would be a good starting point if we wanted to determine Brees' peak? Brees never won the league MVP award, which was an outlier in an otherwise fantastic career. But he did win a Super Bowl in 2010 and took home the Super Bowl MVP award as well. The question is whether that can be considered his peak.
From a personal achievement standpoint, there can be nothing greater for an NFL player than lifting the Lombardi Trophy and getting that ring. But as we all know, quarterbacks alone cannot win the Super Bowl. To judge Drew Brees' peak, we have to look at the stats.
•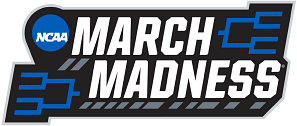 Drew Brees' stats: when did he reach peak performance?
Drew Brees played very well compared to most other quarterbacks in the league in 2010, the season he won the Super Bowl. He threw for 4,620 yards but only for 33 touchdowns, one fewer than a year prior. He also threw 22 interceptions, the highest of his career. His passer rating was just 90.9. Between that season and until his retirement, he never had a worse passer rating in any season.
So, quite clearly, 2010 did not see Drew Brees at his best. His peak must instead lie between 2011 and 2016, because in those six seasons, he crossed more than 300 passing yards per game. But even from there, there is one season that stands out.
Right after winning the Super Bowl, Brees embarked on the most productive season of his career in 2011. He threw for 5,476 yards and for 46 touchdowns (both career highs). His 14 interceptions were far fewer than they were a season earlier. He ended up with a quarterback rating of 110.6. If indeed Drew Brees reached a peak, it was in this year. However, he was defeated in the MVP stakes by one Aaron Rodgers, who set the NFL record with a passer rating of 122.5 that season.
The right way to talk about Drew Brees is not so much a peak as an extremely high valley. Between 2011 and 2016, he threw for more than 5,000 yards in four of those six seasons. In the two years he did not reach that mark, he still had more than 4,800 yards. He also threw for more than 40 touchdowns in consecutive seasons in 2011 and 2012.
For those who swear by passer ratings, they could point out that his peak came later on beginning in 2015. Since that year and until his retirement, his passer rating never fell below 100. His touchdown output dropped as he aged, but he became more mature as well, throwing far fewer interceptions. If anyone wanted to consider both the passer rating and his yardage, 2015 and 2016 were probably the sweet spots.
Ultimately, it shows just how good Drew Brees was over such a long period that it is extremely difficult to point out one season of greatness. He was just consistently high-performing and remains the most explosive passer in NFL history. He might never have won the NFL MVP award, but there were very few players who were as fun to watch as Drew Brees.