Kurt Warner spent 12 seasons as a quarterback in the National Football League. He was inducted into the Pro Football Hall of Fame in 2017 after winning Super Bowl XXXIV. Elijah, or EJ for short, his son, appears to be following in his father's footsteps.
•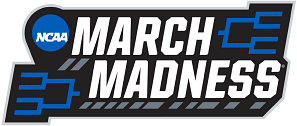 EJ Warner played quarterback at Brophy Prep for four years before committing to Temple. The former three-star recruit had offers from 11 different schools but narrowed it down to the University of Connecticut, Georgia Southern University, and Temple University before making his ultimate choice to play for the Owls.
A true freshman at Temple University, EJ Warner appeared in his first collegiate game in the home opener against Lafayette. In Week 3 of the season, EJ made his first collegiate start of his career against Rutgers.
Although the Temple Owls finished the season at just 3-9, EJ made quite the impression in his freshman season. In the final game of the season, the quarterback completed 45 of 63 passes and threw for an impressive five touchdowns along with 527 passing yards. This was the second game this season that he had at least 450 passing yards.
EJ finished his freshman season with 2,501 yards and 13 touchdowns, a solid start to his career. For the Owls, he appears to be the starting quarterback next season as well.
How many kids does Kurt Warner have?
Kurt Warner and his wife Brenda met while he was attending Northern Iowa. They married in October 1997. After the two were married, Kurt adopted her two children from her previous marriage, Zachary and Jesse Jo.
They then had five more children together. Their oldest son, Kade, played wide receiver at the University of Nebraska, where he started as a walk-on before earning a full scholarship. Kade then transferred to Kansas State University. Another son, Elijah, plays quarterback at Temple University. They then had three daughters: Jada and twins Sierra and Sienna.
Kurt and Brenda founded the "First Things First Foundation" in 2001, in addition to being parents to seven children. Every year, the Christian-based organization takes several children to Walt Disney World. Every year, the organization also hosts a "Punt, Pass, and Kick" clinic for children who are interested in or currently play football. The foundation also takes pride in giving back to the community and participating in community projects throughout the year.