Will Levis is a 2023 NFL Draft hopeful fresh off a decent college football career with the University of Kentucky. He has earned a lot of popularity over the past few months as league general managers have tabbed him as a possible first-day draft pick.
However, here we will be paying less attention to Will Levis' football acumen, and instead, we will look into the Kentucky Wildcats' personal life.
•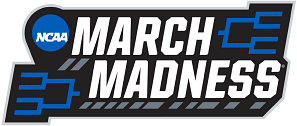 Who are Will Levis' parents, Mike and Beth Kelley?
Will Levis' father is Mike Levis, a former tight end for Dension University, an NCAA Division III school in Ohio. While Mike Levis never made it to the NFL, his son has a great chance to become the first NFL prospect on the family tree.
Levis' mother, Beth Levis, never played football, but was a decent sportsperson in her own right. The then-named Beth Kelley is a two-time all-American soccer player at Yale and has been inducted into the Connecticut Girls' Soccer Association Hall of Fame.
Beth Kelley Levis could have gone pro, but she chose to have Will contribute to his early formation instead.
Is Will Levis going to be a first-round draft pick?
Will Levis' parental support has dramatically shaped the prospect he turned out to be. Barring any unforeseen events, he will be selected in the first round and some are whispering that he could go off the board as early as this month's Draft's top five.
From a physical standpoint, Levis is one of the most naturally gifted quarterbacks in the Draft, but some parts of his game might need to be corrected. He has the dictionary size and experience operating in a pro-style passing attack and is a mobile passer of the ball, able to zip off-platform throws with plus velocity from a compact release.
However, he struggled to put together an extended period of high-caliber QB play in 2022 as he also dealt with injuries throughout the season. Levis has the arm to beat coverage on all three levels, but inadequate placement and accuracy have created a lot of uncatchable throws.
Furthermore, he is a more than capable runner outside the pocket, though he needs to improve his feel for pressure and consistency when throwing on the move.
In a nutshell, Will Levis' talent is worth investing in. He could use a skilled quarterback coach and a gradual plan to tighten up his mechanics, rebuild his confidence and explore an offensive scheme that best suits his many physical abilities.
He is still in progress, but he could potentially be an All-Pro caliber QB with proper development.