Lamar Jackson and the Baltimore Ravens are at a crossroads over reaching a deal on a contract extension. The Ravens star is in the final year of his rookie deal and wants to be paid as a top-tier starting quarterback. One possible major setback to the Ravens re-signing the 2019 NFL MVP is that of guaranteed money.
In March, the Cleveland Browns traded for Houston Texans quarterback Deshaun Watson. The team later gave Watson a five-year, $230 million fully-guaranteed contract. The unprecedented $230 million guaranteed for the controversial quarterback placed immediate pressure on Baltimore general manager Eric DeCosta.
This could be a major issue for a franchise like the Ravens, since it would require them to make a complete, half-decade monetary undertaking with Jackson.
•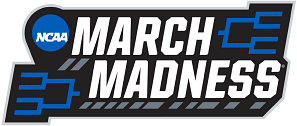 Due to the wear and tear of the way in which he plays, Baltimore could have to pay Jackson more than his physical skills permit him to play at the maximum possible level. The good news for team owner Steve Bisciotti is that the star quarterback may not be insistent that Watson's contract become the starting point for his deal.
Jackson spoke to the media in June, making it clear that isn't concerned with Watson's contract.
"I'm a man of my own," Jackson said. "I don't worry about what those guys get."
Lamar Jackson made $23.016 million on his fifth-year option this season.If he and the Ravens fail to reach a deal by next season, the Ravens are projected to use the franchise tag, preventing him from becoming a free agent.
Jackson led the Ravens to the playoffs three times in his career, going 1-3 in four playoff starts. His lone win came in the 2020 season in a wild-card game over the Tennessee Titans. Lamar Jackson will be representing himself in the contract negotiations as he's retained his mother, Felicia Jones, as his manager.
---
What is the current market value for Lamar Jackson?
According to salary cap tracker Spotrac, Jackson's value for a new deal is at six years and $244.8 million with an annual salary of $40.7 million per season. The projected deal would make him the seventh highest-paid quarterback in the NFL.
It's important to note that Lamar Jackson's projected deal doesn't state how much guaranteed money. Nonetheless, the All-Pro signal-caller would be handsomely paid but would fall short of making the top five in the league.
---
Top 5 highest-paid QBs in the NFL
Looking at the top five highest-paid quarterbacks in the NFL this season, only one made it to this season's playoffs. No. 1 was Green Bay Packers quarterback Aaron Rodgers, who made $50 million. Russell Wilson of the Denver Broncos takes the second position at $49 million.
Next came Arizona Cardinals quarterback Kyler Murray, who made $46.1 million. Deshaun Watson took home $46 million thanks to his fully-guaranteed deal with the Cleveland Browns. Lastly, Kansas City Chiefs star Patrick Mahomes, made $45 million.
We'll see if the Ravens pay Lamar Jackson as a top five quarterback this offseason or if he will go elsewhere to get paid.
---
If you use any of the above quotes, please credit ESPN and H/T Sportskeeda.
Edited by Joseph Schiefelbein