Cardi B is one of the most recognizable rappers in the world and has over 150 million followers on Instagram. Given her enormous platform, the Grammy award-winning was offered the chance to perform at Super Bowl 52. However, she declined in protest of the NFL's treatment of former quarterback Colin Kaepernick.
She explained that it was a difficult decision to turn down the offer but noted that it was to stand in solidarity with Kaepernick.
Cardi B said:
•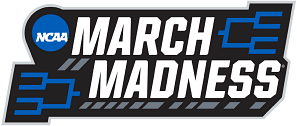 "My husband, he loves football. His kids play football. It's really hard for him. ... He really wants to go to the Super Bowl, but he can't go to the Super Bowl, because he's got to stand for something. You have to sacrifice that. I got to sacrifice a lot of money to perform. But there's a man who sacrificed his job for us, so we got to stand behind him."
Cardi B also hoped that the protests backing Kaepernick would generate positive change, but she was uncertain if that would happen anytime soon. She even spoke about former President Donald Trump.
She added:
"We got an arrogant president, and the racism right now has been reborn. They feel mighty brave nowadays. When Obama was around, I just feel like they were praying on the day when his eight years was over. A lot of jealousy."
Her reasoning for backing Colin Kaepernick goes back to when he stood against Trump and the NFL to protest racial injustice.
---
Why Cardi B stood up for Colin Kaepernick
In 2016, Kaepernick started kneeling during the national anthem to stand against a string of shootings of Black people by police. The protests drew outrage from some fans and from then-President Donald Trump. Trump asserted that players were being discourteous to the American flag and to those in the military.
A year later, the former San Francisco 49ers star filed a grievance against the NFL. He accused the league of colluding to keep him from being signed to a team to pacify then-President Donald Trump.
In 2019, Kaepernick and the league reached a settlement in the collusion case. The NFL admitted no wrongdoing or how much money Kaepernick received in the settlement. Yet, it was reported that he got less than $10 million. The former quarterback is currently out of the NFL and is still fighting for racial injustice.
---
If you use any of the above quotes, please credit GQ, The Guardian, and H/T Sportskeeda.