| | |
| --- | --- |
| Date of Birth | December 18, 1988 |
| Nationality | Indian |
| Role | Batsman |
| Family | Anna Chandy (Spouse) |
| Game Type | Mat | Inn | R | BF | NO | Avg | S/R | 100s | 50s | H | 4s | 6s | Ct | St |
| --- | --- | --- | --- | --- | --- | --- | --- | --- | --- | --- | --- | --- | --- | --- |
| T20s | 98 | 81 | 1925 | 1471 | 14 | 28.73 | 130.86 | 0 | 10 | 79 | 158 | 61 | 40 | 0 |
| LISTAs | 100 | 93 | 3237 | 4055 | 13 | 40.46 | 79.82 | 4 | 22 | 127 | 264 | 40 | 27 | 0 |
| FIRSTCLASS | 83 | 131 | 4401 | 9729 | 11 | 36.67 | 45.23 | 10 | 20 | 250 | 432 | 49 | 76 | 0 |
| Game Type | Mat | Inn | O | R | W | Avg | E/R | Best | 5w | 10w |
| --- | --- | --- | --- | --- | --- | --- | --- | --- | --- | --- |
| T20s | 98 | 18 | 33.2 | 261 | 8 | 32.62 | 7.82 | 2/4 | 0 | 0 |
| LISTAs | 100 | 29 | 104.4 | 605 | 14 | 43.21 | 5.78 | 2/5 | 0 | 0 |
| FIRSTCLASS | 83 | 38 | 164 | 531 | 12 | 44.25 | 3.23 | 3/24 | 0 | 0 |
Sachin Baby: A Brief Biography
Sachin Baby Biography
Sachin Baby is an Indian cricket player who plays for Kerala in domestic cricket. Born on 18 December 1988 in Adimali, Kerala, Sachin is a left-handed batsman who also bowls right-arm off break.
Background
Sachin Baby made his first-class debut in 2009 with his stateside Kerala and He has been a regular member of Kerala's middle order since 2009. He was captain Kerala's team in the 2012-13 Vijay Hazare Trophy and scored a century in quarter final. His List A average is more than 40 with highest score of 104 not out.
IPL Career
Due to his good performance in List A matches Sachin Baby became part of the Rajasthan Royals squad in the 2013 season, though he only got to play one match.
He stayed in Rajasthan Royals till 2016 and played only 4 matches for his team scoring scoring just 3 runs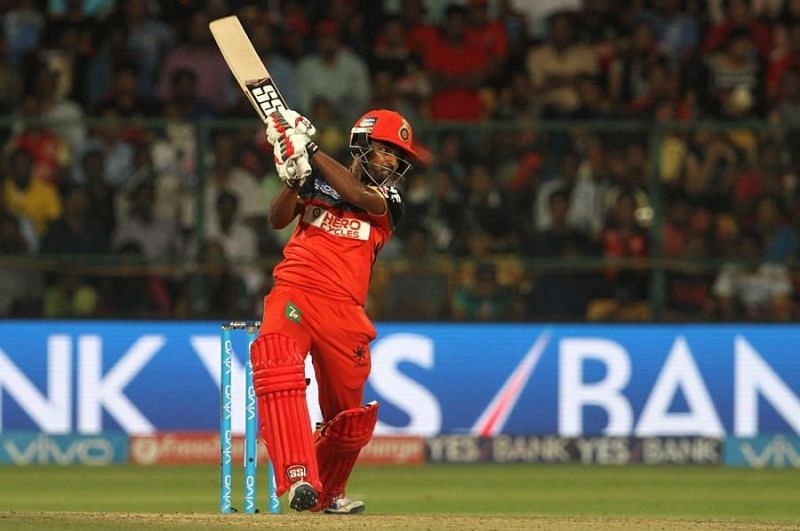 Royal Challenger Bangalore picked him up in the IPL Player Auction 2016. He has played 11 matches for RCB scoring 119 runs with the highest score of 33. His batting average in IPL is 20.33. In 2018 IPL Auction he was bought by the Sunrisers Hyderabad.
Sachin Baby is yet to make his international debut.