| | |
| --- | --- |
| Full Name | Sheldon Jackson |
| Date of Birth | September 27, 1986 |
| Nationality | Indian |
| Role | Right-Handed Batsman |
| Past Team(s) | |
| Game Type | Mat | Inn | R | BF | NO | Avg | S/R | 100s | 50s | H | 4s | 6s | Ct | St |
| --- | --- | --- | --- | --- | --- | --- | --- | --- | --- | --- | --- | --- | --- | --- |
| T20s | 84 | 80 | 1812 | 1509 | 14 | 27.45 | 120.07 | 1 | 11 | 106 | 170 | 68 | 56 | 8 |
| LISTAs | 81 | 79 | 2654 | 3204 | 6 | 36.35 | 82.83 | 9 | 13 | 150 | 286 | 62 | 42 | 9 |
| FIRSTCLASS | 91 | 152 | 6624 | 10827 | 15 | 48.35 | 61.18 | 20 | 36 | 186 | 763 | 144 | 68 | 2 |
| Game Type | Mat | Inn | O | R | W | Avg | E/R | Best | 5w | 10w |
| --- | --- | --- | --- | --- | --- | --- | --- | --- | --- | --- |
| T20s | 84 | 0 | 0 | 0 | 0 | 0 | 0 | 0 | 0 | 0 |
| LISTAs | 81 | 1 | 1 | 4 | 0 | 0 | 4.00 | 0 | 0 | 0 |
| FIRSTCLASS | 91 | 4 | 15 | 56 | 2 | 28.00 | 3.73 | 1/14 | 0 | 0 |
Sheldon Jackson: A Brief Biography
Sheldon Philip Jackson, popularly known as Sheldon Jackson is an Indian Cricketer born on 27th September 1986 in the city of Bhavnagar, Gujarat. He is a right-handed batsman known for his skills to score runs quickly and also keep the wickets for his team.
Career
Domestic Career
Sheldon Jackson made his List-A debut for Saurashtra against Baroda at Vadodara on February 16, 2006. Unfortunately, he could not impress much. Opening the innings for Saurashtra, Sheldon lost his wicket after scoring four runs off 22 deliveries. However, he worked hard on his game and has scored 2,096 runs in 58 List-A innings so far. His strike rate in this format is 82.19.
Jackson received his maiden T20 cap against Maharashtra on October 21, 2009. Again, Sheldon could not perform well on his debut. He batted at number three for Saurashtra and departed after scoring only two runs. But just like List-A format, Sheldon concentrated more on his batting in T20 cricket and has scored 1,240 runs in 56 innings now. His batting average in the game's shortest format is 25.83.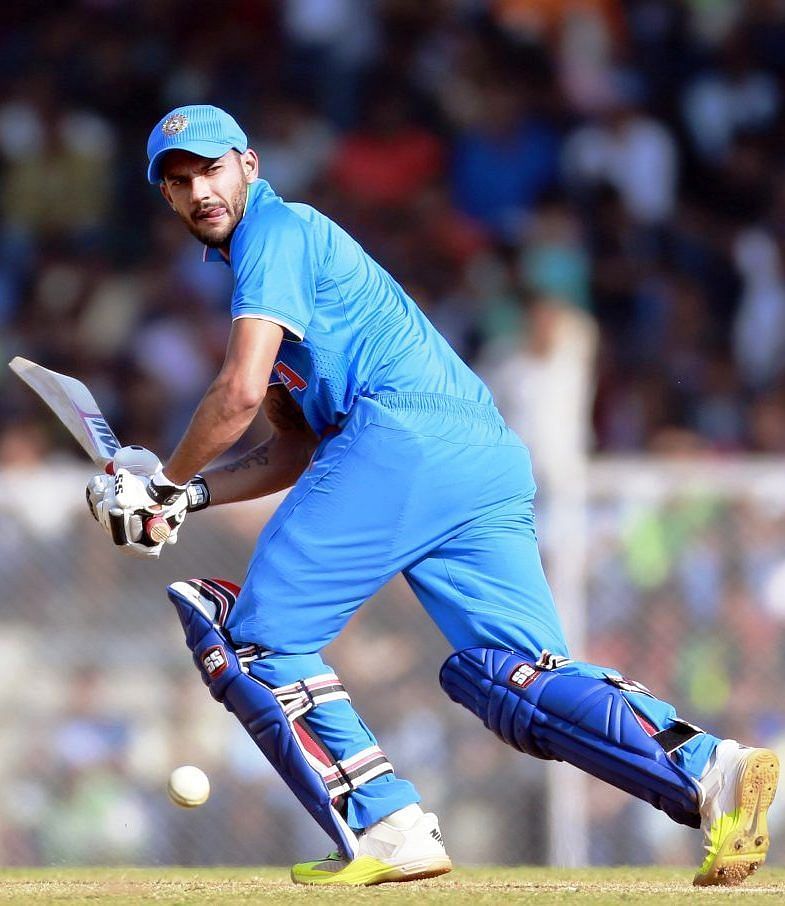 Five years after his List-A debut, Sheldon Jackson played his maiden first-class match for Saurashtra. He received his first cap against Railways at Delhi on December 21, 2011. It was a tough wicket to score runs, but Sheldon managed 52 runs for Saurashtra in two innings.
Talking about his numbers in the longer format of the game, Sheldon Jackson has aggregated 5,634 runs in 76 first-class matches. His highest score is 186, whereas he has scored 19 centuries and 27 half-centuries with the willow for his team. Recently, he switched from Saurashtra to Puducherry.
IPL Career
Sheldon Jackson has been a part of two IPL franchises in his career. The Royal Challengers Bangalore signed him for INR 10 lakh at the 2013 Auction. Two years later, the Kolkata Knight Riders shelled out INR 15 lakh for his services. Jackson made his IPL debut in the 2017 season against the Delhi Capitals. He remained unbeaten on 12* off five balls as he helped KKR win by seven wickets. So far, he has played four IPL matches, scoring 38 runs at a strike rate of 122.58. He has picked up by KKR for IPL 2021.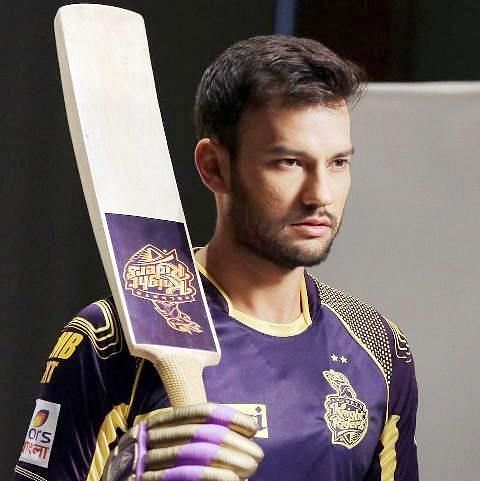 Background
Hailing from Bhavnagar, Sheldon Jackson made a name for himself in first-class cricket with back-to-back centuries in the quarterfinal and semifinal of the 2012-13 Ranji Trophy. He has represented the India 'A' team. However, an international cap has eluded him. After staying away from the IPL for three seasons, Sheldon earned another deal from Kolkata Knight Riders Team in 2021, thanks to his fantastic performances for Puducherry. It will be exciting to see if he makes the most out of this golden chance.