8 IPL stars who played for different teams you probably did not know
960.64K //
Timeless
The Indian Premier League, affectionately known as the IPL, is undoubtedly the biggest cricketing festival on the planet. There may be contentions of it being 'just not cricket', or prejudicial to the quality of domestic players in the longest format, but there is no taking away the fact that it provides unparalleled entertainment to the cricketing masses as a whole.However, contrary to popular belief, a couple of good performances in the IPL has spring boarded more than a handful of players to the annals of International cricket. However, a rather unique genre of players actually played (or rather, mostly warmed the bench) for some other IPL team before turning it around and making it big when they got the chance for some other franchise later on.Let us have a look at some of these cases.
#8 Karn Sharma - RCB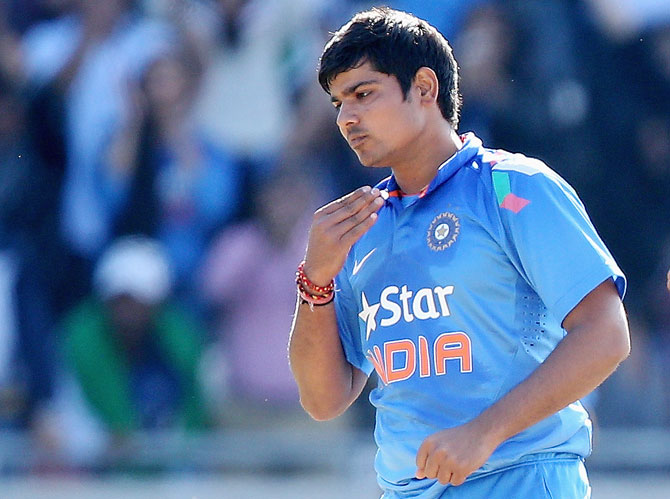 Karn Sharma, born in Uttar Pradesh, made his debut for Railways in 2007 after it was becoming extremely difficult for him to break into the Uttar Pradesh squad. In the 2013 season, the first for Sunrisers Hyderabad, he snarled 11 wickets from 13 games at a paltry economy of 6.60.
He was aptly rewarded in 2014 with a 3.75 crore contract for the SRH becoming the most expensive uncapped player in that auction.
However, before he got his much-deserved breakthrough in 2013, Karn Sharma was part of the Royal Challengers Bangalore squad for the 2009 season as a domestic uncapped player. Needless to add, he did not get a single game during the season.
From 20 Lacs in 2009 to 3.75 Crore in 2014, life certainly has been kind to this deserving Leggie.
After being released by Sunrisers Hyderabad ahead of IPL 2017, he was snapped up by Mumbai Indians.