IPL 2015: Know your IPL coaching staff
119.42K //
07 Apr 2015, 18:14 IST
How often have you seen a team manager scream and yell and cheer from the sidelines of a football field? How often have you seen a coach do a fist pump from the gallery of a tennis stadium or a trainer leave a gasp of breath from the outside of a sprint field? Rare though it is to see such scenes in a game of cricket, rest assured, a coach plays as important a role in the performance of a team as the players do.A coach is someone who would offer specialist advice to the players and be an armchair critic in rectifying the downsides in them. Coach, as often is misconstrued, can never teach the game itself, rather does assist a player in molding his approach and technique while guiding the team to uplift the game as a whole; which is why the team management scouts for top coaching talent and ropes in only the best in the business to mentor the team.The 8 IPL franchises, with the funds they possess, have recruited some of the greatest experts of cricket to coach their players and help the team scale the summit. As IPL 2015 is about to kick-start from tomorrow, we take a look at the coaching staff of all the franchises and learn what they will be bringing to the team.
#8 Tom Moody - Sunrisers Hyderabad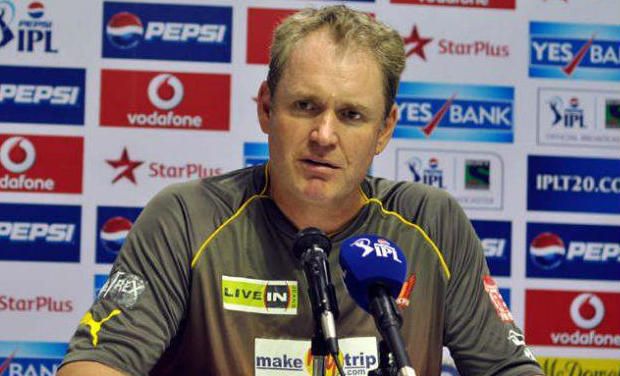 Nicknamed "Long" because of his 6'6" height, Tom Moody was a capable medium-pace bowler and a handy batsman down the order for Australia. Though his Test career wasn't particularly bright, he made a great comeback to the ODI side and performed very well during the 1999 World Cup for the team.
Moody retired in 2001 and was offered the coaching job in the Sri Lankan cricket team. He quickly made an impression and guided Sri Lanka to the World Cup final in April 2007. His all-round talent on the field clubbed with his praiseworthy coaching experience earned him a coaching call from SRH in 2013.
Moody has stood through the thick and thin of the Hyderabad-based franchise ever since.