Overtimes, buzzer beaters and road teams seizing the advantage of a series were how the first round of this season's Playoffs turned out and the Semis went the same way on opening night. Although it did not have all of the features mentioned above, the first Game 1s of the second round have set the tone and platform for an even bigger and better Conference Semis.
Two games of the four Semis were played on Monday night:
(1) Indiana Pacers vs (5) Washington Wizards (Washington won 102-96, lead series 1-0)
•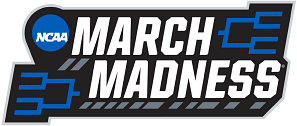 No team other than the Wizards are even after playing more than two games on the road; they have won all of their four road encounters while the Pacers' woes from the first round carried on to the next round.
The balanced effort on both ends of the floor by all players on the Wizards roster has been the reason successful defensive teams have struggled to compete with them and on Monday the story was no different. As if Trevor Ariza's magnificent perimeter defending is not enough of a contribution, he has been firing on all cylinders offensively as well this post-season. A week after posting his Playoff career high 30 points against the Bulls, Ariza scored 22 points along with 6 rebounds on 6 of 6 shooting from beyond the arc.
The Wizards' guards were huge in this game with John Wall playing point, scoring 13 points, grabbing 5 rebounds and dishing out 9 assists. Bradley Beal, playing 2 guard, came up huge offensively notching up 25 points along with 7 boards and 7 assists.
"We know this is going to be a war and winning the board is important for us. When we rebound, we can get out and run and our pace was important tonight."-Washington Head Coach Randy Wittman
Wizards followed their Head Coach's plan and out-rebounded a team known for their big men by 17 behind crucial double-doubles from starting center Marcin Gortat (12 points and 15 rebounds) and back up forward Trevor Booker (12 points and 13 rebounds).
Indiana, who just sneaked through the first round after a strong Game 7 showing, would have liked to start the new series on a good note, but instead were troubled by old enemies. Roy Hibbert's play in Game 7 against the Atlanta Hawks was encouraging, but he got back to his old ways, finishing with no points and no rebounds after 18 minutes of court time. He has averaged just 1.7 rebounds in the month of April, disappointing for a 7 foot 2 center.
18 points a piece from Paul George and George Hill and a double-double from David West (15 points and 12 rebounds) weren't enough to get the Pacers the W. Controlling the pace and tempo of the game is the biggest strength for the Pacers so knocking down their shots and controlling the turnovers is the only way the Pacers can hope to win this series.
Ariza's 6 for 6 shooting from long range:
https://www.youtube.com/watch?v=hptkS5Jc40Q
(2) Oklahoma City Thunder vs (3) Los Angeles Clippers (Los Angeles won 122-104, lead series 1-0)
The best match-up in the second round for the neutral fans, but Game 1 turned out to be a one-sided bout, as Chris Paul took the game away with possibly the best shooting performance in his Playoff career. Paul had 32 points and 10 assists on 12 of 14 from the field and an amazing 8 of 9 from beyond the arc as the Clippers ran the Thunder out of their own gym. Blake Griffin with 23 points and Jamal Crawford with 17 points were the other notable contributions in this game for the Clippers.
"C.P. really set the tone for us to start the game. His being aggressive at the start really helped us. Tonight he just looked great and we just had one of those nights when everything was going in."-Clippers Head Coach Doc Rivers
"I just tried to take what was given to me and just kept trying to be aggressive. I came over here (to the arena) early before the game today to get some shots up and try to get my body right."-Chris Paul
It was not just Paul who was hot from the field as the Clippers as a team shot 55% from the field and 52% from long range scoring 69 points in the first half, the most the Thunder have allowed in a Playoff game. On the other hand the Thunder shot a disappointing 32% from three point distance, an aspect of the game they generally dominate against the opponents.
Other than Russell Westbrook (29 points) and Kevin Durant (25 points) there were no other game changing, eye catching contributions in any category for any Thunder player. The embarrassing loss at home would be added motivation for the Thunder to strike back in Game 2 on Wednesday.
Each game in the post-season takes it's own personality, so Thunder fans don't you give up on your team yet, because this series is not done till a team wins four games and not just one.
Paul's career shooting night:
https://www.youtube.com/watch?v=WLXHiKXWOPg
Top 5 plays from the first day of second round action:
https://www.youtube.com/watch?v=h5by-pAMjcg