The Feb. 9 NBA trade deadline is fast approaching. Meanwhile, the league feels as wide open as ever. This should have many playoff teams feeling pretty good about making potential win-now moves to try and increase their title chances. The crowded Western Conference playoff picture in particular should lead to a lot of trade deadline commotion. This comes as there are only six games separating the third through 13th spots in the West.
On that note, here are five teams that could be buyers at this year's trade deadline.
5. Sacramento Kings
•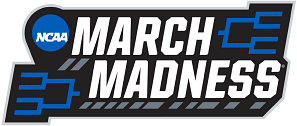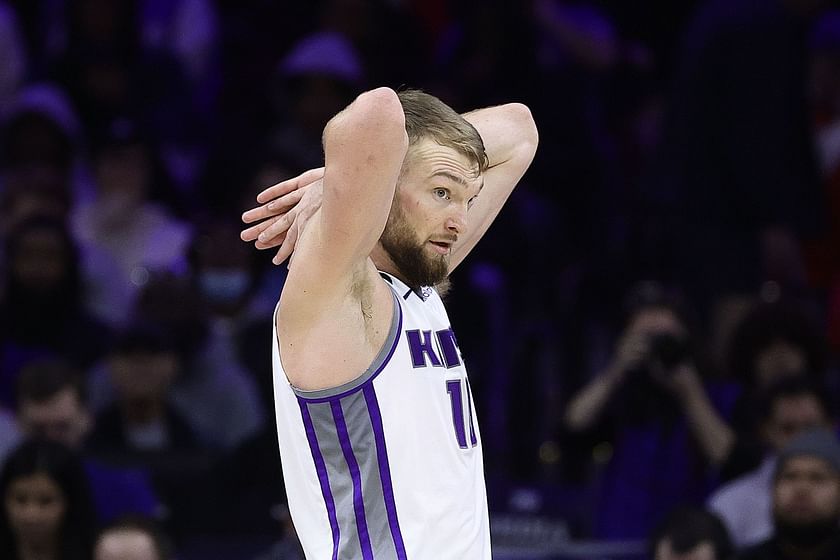 The Sacramento Kings are on pace to make the playoffs for the first time since 2006. Sacramento sits at 28-21 and third in the West. They have done so on the back of their second-ranked team offensive rating (117.2). The main reason for their offensive success has been them running their offense through All-Star center Domantas Sabonis. However, Sabonis is far from a rim protector, which is why Sacramento ranks just 21st in defensive rating (114.5) and 29th in blocks (3.3 BPG).
If the Kings want to make some real noise in the playoffs, they will likely need to make a trade to bolster their defense. Considering Sabonis is best suited at center, Sacramento should be looking to acquire an elite athletic defensive forward that can complement their star big man.
4. LA Lakers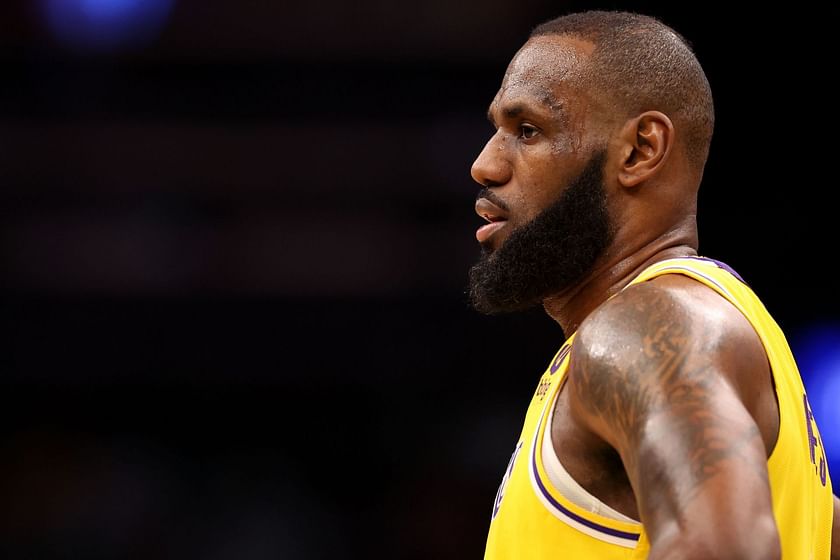 The LA Lakers have been involved in trade rumors perhaps more than any other team over the past year. The team's consistent struggles up to this point have only amplified calls for the Lakers' front office to make a big move.
LA sits at 23-28 and 13th in the West. However, the Lakers are still just four games behind the fourth seed. They also have a star duo of Anthony Davis and LeBron James who have proven that they can win a title together. Meanwhile, James is already 38, which only adds more pressure on the team's front office to win now.
The Lakers' main problem this season has been shooting. The team ranks just 26th in 3-point percentage at 33.7%. However, LA could still use reinforcements on both sides of the ball. This comes as they rank just 19th in both team offensive (113.0) and defensive rating (114.1).
LA is equipped with their highly-coveted 2027 and 2029 first-round picks as trade bait, which they have been reluctant to give up so far. The organization will have to decide between now and the trade deadline if they want to truly go all in on their present core.
Also read: LA Lakers Rumors Roundup: Gary Trent Jr. on team's radar, Purple and Gold might have to wait for summer to land big-name player
3. LA Clippers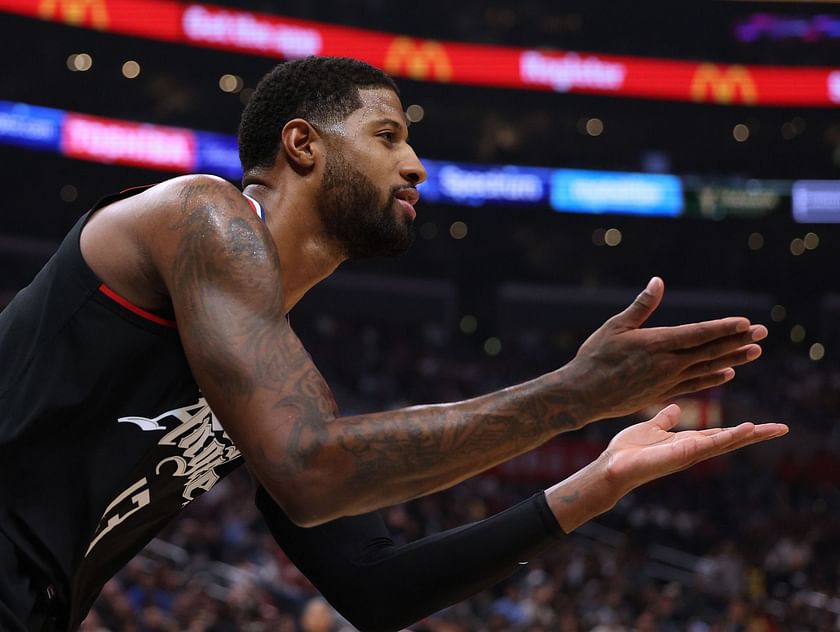 The LA Clippers have had championship aspirations since acquiring stars Kawhi Leonard and Paul George in 2019. However, they still haven't made an NBA Finals appearance.
LA now sits at 28-25 and fourth in the West with a roster that has multiple holes to fill. The team lacks reliable playmakers and scorers in the guard position as veteran point guards John Wall and Reggie Jackson have been inconsistent. The Clippers rank just 23rd in team offensive rating (112.4) and 25th in assists (22.8 APG). Meanwhile, they lack a reliable backup center behind starting big man Ivica Zubac.
Ultimately, the success of the Clippers will likely still come down to the health of Leonard and George. The star duo have played just 21 games together this season. However, acquiring a starting caliber point guard and backup big would go a long way toward increasing their title chances.
2. Phoenix Suns
Following their franchise-best 64-win season last year, the Phoenix Suns have dropped off big-time, sitting at just 27-25 and seventh in the West. This comes as the team has dealt with multiple injuries to key players, most notably All-Star shooting guard Devin Booker. Booker is still out with a strained groin and has only played in 29 games this season.
However, Phoenix is clearly still a win-now team, as All-Star point guard Chris Paul is already 37 years old and could decline at any time. Paul has also only played in 31 games this season. So Phoenix should be doing everything they can to add some depth to the guard spots before the trade deadline. The Suns may even be able to land Paul's eventual successor depending on how many picks they are willing to offer.
Likewise, Phoenix should be looking to fortify their power forward position following the season-long holdout of veteran forward Jae Crowder. Crowder is still awaiting a trade and looks like a near lock to be traded before the deadline.
1. Dallas Mavericks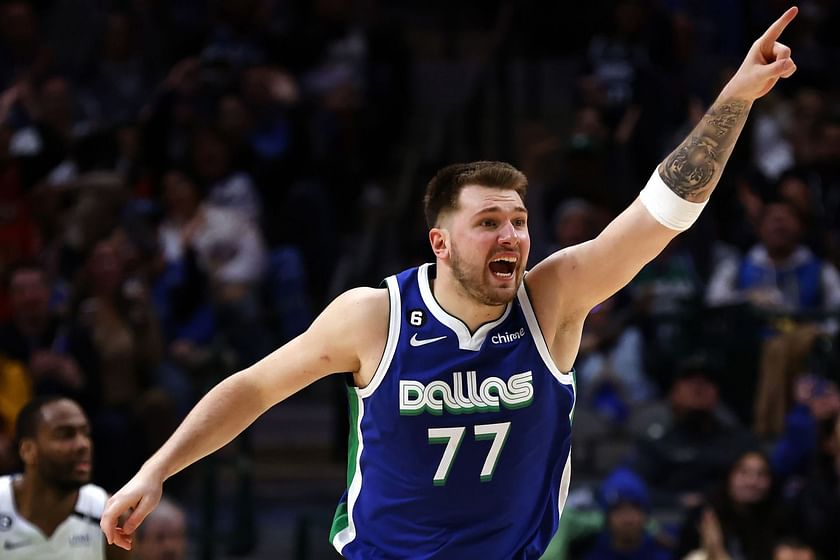 The Dallas Mavericks sit at 27-25 and sixth in the West. However, Dallas has relied far too heavily on superstar guard Luka Doncic as they are 0-6 without him this season. This comes as Doncic is second in the league in scoring at 33.4 points per game. Meanwhile the Mavs' second leading scorer is big man Christian Wood, who is averaging just 18.4 PPG.
Plus, the Mavs as a team are just 30th in assists (22.0 APG) as they lack secondary playmaking. So, simply put, the Mavs need to upgrade their offensive talent level outside of Doncic.
The Mavs also need to improve upon their 23rd-ranked team defensive rating (114.9) and 30th ranked team rebounding (38.6 RPG). So overall, Dallas should be looking at acquiring additional ball handlers, versatile 3-and-D wings and rim-running big men who can play off Doncic.