Brittney Griner was finally released from Russia. After being detained for almost than 10 months, the WNBA star is safe and on her way back to the United States.
Securing Griner's release was not easy, but Joe Biden, the US President, made it happen. Unfortunately, the president also had to release a notorious arms dealer in exchange for the basketball superstar.
This article will reveal more details regarding Griner's release, as well as the best reactions from celebrities. A lot of people from all around the world gave Brittney support, including NBA and WNBA players.
•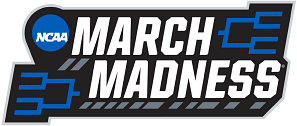 ---
Brittney Griner was released on December 8
The popular WNBA superstar was detained on February 17, 2022, just one week before the Russian invasion of Ukraine. She was accused of bringing cannabis oil into the country and was eventually sentenced to nine years in prison.
Griner's lawyers appealed her sentence, but it was rejected. Due to this, the basketball player was sent to an unknown prison camp with harsh conditions.
The US President tried to set Brittney Griner free for a few months before finally making it possible on Thursday, December 8. Biden revealed that the WNBA was safe and on her way back home, which is great news.
You may be interested in reading: Breaking: Brittney Griner released by Russia in prisoner swap for arms dealer Viktor Bout, former WNBA star now in US custody
The leader of the country also revealed that Griner was in good spirits, but that she should be given space and privacy. The WNBA star has gone through a lot and will need time to heal and recover.
---
Griner's release made a lot of people happy
Russia used the WNBA player as a political prisoner and the situation has gotten more complicated since the invasion of Ukraine. Fortunately, her release has been secured, which has made a lot of people happy.
Barack Obama, the former US president, was grateful for Brittney Griner's release. He also congratulated the current administration for making it possible and said he was looking forward to having the WNBA player back home.
Robert Griffin III, a popular football player who is also a sports analyst, celebrated Griner's return home. The quarterback also mentioned Paul Wheelan, who is a US marine that's currently imprisoned in Russia.
Many WNBA players have expressed their support for Griner, including Breanna Stewart, Brianna Turner, A'ja Wilson, and Chiney Ogwumike.
You may be interested in reading: What was Brittney Griner's salary in the most recent WNBA season she played in? Here are all the details
As Turner pointed out, Griner was released just in time for the holidays.
Brittney's incredible basketball skills have made her well popular among NBA players as well. As soon as the news of her release broke, a couple of NBA stars reacted to it, including two popular guards.
Billie Jean King, a former tennis superstar, also expressed her gratitude for Griner's release. She also thanked the US President for making it possible.
After almost 10 months, Griner has been freed and is now safe. Her journey has been rough and there is no doubt that she will need a lot of time to heal before she dominates the WNBA once again.