5 Coaches With the Most Wins in NBA History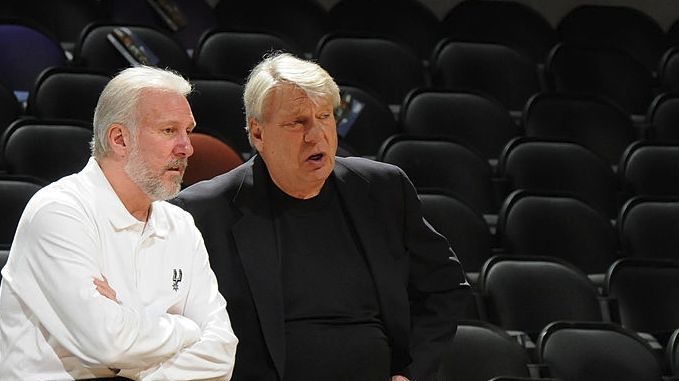 NBA teams are often known by the star players they possess and the wins they register during the regular season, and subsequently their success in the post-season.
What often goes unnoticed is the effort of the coaches to keep the ball rolling at times when things aren't going their way.
To draw the right play at the right time, make the right substitution and call timeout when it's needed the most. These are just some of the ways in which an NBA coach influences the game from the sidelines.
When the season is capped off with an NBA title, the coach comes last in the line of credit, as the players overstay their spotlight at more than one occasion. To impact the game in a positive way and win championships at the same time, is a flair owned by a select few.
Let's take a look at a group of men who redefined coaching a basketball team, and left behind a legacy to remember with their distinctive execution strategies. Here are the ones who have the most registered wins as an NBA coach.
---
#5 Gregg Popovich - 1,204 Wins (and counting)
Pop was the one who was able to bring out the very best in the "Twin Towers" that featured David Robinson and Tim Duncan, who led San Antonio to a couple of NBA championships during the 1998-99 as well as the 2002-03 season.
After Robinson retired, he took the new look Spurs headed by the trio of Ginobili, Parker and Duncan to even newer heights. This "old-school, fundamentally sound" San Antonio side won three championships in 2005, 2007 & 2014, before Duncan departed, closely followed by Ginobili.
A former assistant coach at the Air Force Academy, Pop knew how to manage people and how to push the right buttons. His intense coaching strategies on the court often led to frustrated encounters with the referees as well as players.
In 2013, he became the only coach after the Jazz's Jerry Sloan, to win 900 regular-season games with one team. And when he won Coach of the Year for the third time in 2014, he had cemented his legacy as one of the greatest ever to coach in NBA's history.
He has won five championships(1999, 2003, 2005, 2007 & 2014) with the San Antonio Spurs so far and has recently become one of the five coaches in the history of the NBA to cross the 1200-win mark. He is the only coach in this list who is still actively coaching in the NBA.