The league today doesn't have many players that are loyal to their team. Sometimes it's not the player's fault. Maybe the organization just needs a new face on their team. Maybe the player just isn't good enough or their play style doesn't fit with the team. Maybe they are just getting old and aren't as athletic as they use to be in their youth.
What we do know is there are not that many players that stick around with their team whether that be their choice or not. And for those athletes that do stick with their team through the highs and lows, good for them for sticking around and staying loyal to their organization.
This list will highlight the careers of players who stuck around with their organization for longer than a decade.
•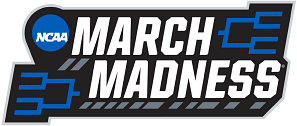 Honorable Mentions:
DeAndre Jordan, Los Angeles Clippers 10 years
Russell Westbrook, Oklahoma City Thunder 10 years
Marc Gasol, Memphis Grizzlies 10 years
#6 Mike Conley, Memphis Grizzlies - 11 years
Conley was drafted 4th overall by the Memphis Grizzlies in the 2007 NBA Draft. He proved to the organization that he was going to be their new starting point guard from the start of his career. After his rookie season, he started in majority of his games switching with a fellow sophomore point guard by the name of Kyle Lowry. After that season Conley has started in every single game for the Grizzlies except for one and I'm not even sure why he didn't start for that game.
Conley is a decent player, but I wouldn't pay the massive contract that the Grizzlies gave him in the 2016-17 season of $26.54m. And it increases every year to $28.53m this season, $30.52m in the 2018-19 season, and $32.51m in 2019-20 season. Conley at the time had the largest contract to a player until this offseason where we saw some monster contracts that make Conley's look small. But it's not about the large sum of cash that made Conley stick around for the previous nine years.
The Grizzlies have made it the playoffs seven times with Conley losing in the first round four times, losing in the semifinals two times, and losing in the conference finals one time. Right now Conley is injured and is still taking it week by week. The Grizzlies are currently 8-18 placing them 14th in the Western Conference. With how tough the Western Conference is this year, I doubt the Grizzlies will make it into the playoffs this season without a miracle.
#5 Nick Collison, Seattle Supersonics/Oklahoma City Thunder - 14 years
Collison was drafted 12th overall by the Seattle Supersonics in the 2003 NBA Draft. The Supersonics are now called the Oklahoma City Thunder after moving their organization back in the 2008 offseason. Collison was mainly a bench player throughout his career, but still got a lot of minutes off the bench, but he's never averaged more than 10 points per game in a season and he doesn't really rebound the ball despite being a 6'10" power forward.
Towards the end of his career, we can see Collison coming off the bench every once in a while for the Thunder. It's been a good career and good for him sticking around this long in the league.
#4 Udonis Haslam, Miami Heat - 15 year
Haslam was never drafted but picked up a contract with the Miami Heat for the 2003-04 NBA season. A similar story to Collison, Haslam is more of a bench player for his team but he did average more than 10 points per game early in his career. He even recorded 8-9 rebounds per game for a majority of his early career.
But as Haslam's career goes on, he is seeing fewer and fewer minutes and has only played in two games this season. But it is still impressive that he has stuck around for a decade and a half. Good for you Haslam, you get paid $2.3m to get the best seats in the house.
#3 Manu Ginobili, San Antonio Spurs - 16 years
Ginobili was drafted 57th overall by the San Antonio Spurs in the 1999 NBA Draft. The Argentinian native did not sign a contract with the Spurs and instead played in the Italian League. There he won the Italian League MVP in the 2000-01 and 2001-02 seasons and then played for the Spurs beginning the 2002-03 season. Ginobili at age 40 this season is one of the oldest players in the league and now 16 years with the Spurs puts him as the third-longest active career with the same team.
Ginobili has had an impressive career with the Spurs. He played mostly as a sixth man his entire career and won the 2007-08 Sixth Man of the Year award. He appeared in two All-Star games and won 4 NBA championships with the franchise. This is an impressive resume, but there's more to Ginobili's game.
At 40 years old, Ginobili still has the athleticism from his youth and doesn't look to be slowing down anytime soon. His numbers may be going down a little bit, but he still proves that he is "Argentina's Flying Man" by slamming the ball down with force and hitting key three-point shots to tie or even win games for the Spurs.
#2 Tony Parker, San Antonio Spurs - 17 years
You'd think that Tony Parker and Ginobili would have the same length careers because they have been playing so long beside each other, but that's not the case. Parker was drafted 28th overall by the San Antonio Spurs in the 2001 NBA Draft. Parker played the 2001-02 season giving him one more season with the Spurs over Ginobili.
Parker is another example of an impressively long career with the Spurs. He has started in just about all 1149 games he has played, appeared in six All-Star games, won 4 NBA championships, and was 2007 Finals MVP.
Parker has been out due to injury for a majority of this season, but he is back in action and has won all of the games he's played in. The Spurs are currently 19-8 placing them third in the Western Conference. This team is very strong and I wouldn't be surprised at another playoff run with the return of Kawhi Leonard, and the rejuvenated LaMarcus Aldridge.
#1 Dirk Nowitzki, Dallas Mavericks - 20 years
The player with the longest career undoubtedly goes to Dirk "German Jesus" Nowitzki. His twenty-year-long career ties him with the legend Kobe "Black Mamba" Bryant. Nowitzki was drafted 9th overall by the Milwaukee Bucks in the 1998 NBA Draft. Now that doesn't sound, right? That's because the Bucks traded Nowitzki for Robert Traylor and some other considerations. The Mavericks definitely won this trade.
Also read: Top 10 Regular season scorers in NBA History
Nowitzki's career included: 2006-07 regular season MVP, appearing in thirteen All-Star games, winning, winning one NBA championship, and 2011 Finals MVP. He has averaged 21.5 points and 7.8 rebounds through his career shooting 47.3% from the court and 38.2% from the three-point line for a 7' power forward.
With two decades of experience under his belt, Nowitzki has been through the highs and lows with his team including this season where the Mavericks are 7-19 placing them 15th in the Western Conference. Though Nowitzki's best days are behind him, he is still playing very well at 39 years of age. It wouldn't surprise me if he signed for another year or two so he can make NBA history with the longest NBA career with one team, and maybe even beat Robert Parish and Kevin Garnett for the longest NBA careers at 21 seasons.