NBA drug violations aren't as common as in some other sports, but there are still players that have tested positive under the NBA drug violation code. These violations can last longer depending on the type of drug and if a player has been found using it before.
Players accused of NBA drug violations
#5 Didi Louzada
•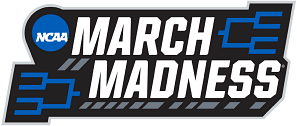 Didi Louzada was suspended in 2021 for 25 games for violating the NBA's anti-drug program. Louzada tested positive for drostanolone and testosterone. He apologized for his actions and said he took vitamins during an offseason in Brazil.
"When I was in Brazil during the offseason, I consulted a nutritionist who recommended I take some vitamins and supplements. Because she has a history of working with professional athletes, I would never have imagined that any of those substances would be banned or could be contaminated."
He continued:
Once I learned of the positive test, I immediately cooperated completely with the league and union to help all of us understand what exactly occurred. I would never knowingly take anything that violates NBA rules. I accept my responsibility in this situation. I deeply regret that this happened and I apologize to my team, my teammates, and Pelicans fans for this mistake."
#4 Wilson Chandler
Wilson Chandler was also suspended for 25 games for violating the NBA anti-drug policy due to taking small doses of Ipamorelin. At the time, 32-year-old Chandler was a member of the Brooklyn Nets.
The veteran stayed out of trouble besides this issue, for the most part, showing that his apology was sincere.
"During my injury rehab process, before I signed with the Nets, I was prescribed a treatment that included small doses of a substance recently added to the NBA's prohibited substance list," Chandler said. "I did not realize this substance was banned, and neither did the doctor."
#3 Deandre Ayton
Many forgot that Deandre Ayton had an NBA drug suspension. Ayton was suspended for 25 games without pay after testing positive for diuretics. Ayton was suspended after becoming the first pick in the NBA Draft just a year prior.
"On behalf of the Phoenix Suns organization, Monty Williams and I are disappointed in the actions by Deandre Ayton that led to his testing positive for a banned diuretic and subsequent suspension by the NBA. This does not uphold the standards and principles we have set for the team," Suns general manager James Jones said in a statement released by the team.
#2 John Collins
John Collins was suspended for testing positive for a growth hormone. This also happened in the same season as Ayton and Chandler.
"First I want to apologize to my teammates, the Hawks organization, our fans, partners and community as a whole for this situation. I understand the impact this matter has on what we are trying to achieve together this season, and I am incredibly frustrated and disappointed in myself for putting all of us in this position."
#1 Rashard Lewis
Rashard Lewis caught a break and was only suspended for 10 games after testing positive for an elevated testosterone level.
"First and foremost I take full responsibility for the situation and accept the corresponding penalty," Lewis said. "I apologize to Magic fans, my teammates and this organization for not doing the research that should come with good judgment."