On Thursday (Apr. 5th), Day 2 of the 2018 Commonwealth Games, the Indian National Basketball Men's Team tips off their campaign in Pool B with a group game against Cameroon. They have to win at least two of their three games (Apr. 7 vs England, Apr. 8 vs Scotland) to make it to the next round - the Qualifying Finals.
Can they do it?
Their recent run at International tourneys isn't very encouraging. They went 0-3 in last year's Asia Cup, 0-9 in the Williams Jones Cup and 0-3 again at the BRICS Games. They are currently still searching for their first win (0-4 so far) in the ongoing 2019 FIBA World Cup Qualifiers. In fact, the last time, the Commonwealth Games included Basketball in 2006 (hosted by Melbourne), they finished at the bottom of the group stage.
•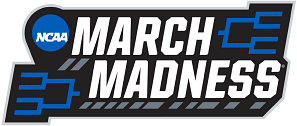 However, within the team, there's some obvious optimism. The entire staff had traveled to Gold Coast, Australia more than three weeks before the tournament to resume their training on an exposure trip at the Runaway Bay Super Sports Centre. More importantly, the roster this time includes two of the country's best players - Amjyot Singh and Amritpal Singh, a duo that were missed dearly in the most recent 2019 FIBA World Cup Qualifiers due to a clerical error.
On the eve of the 2018 Commonwealth Games and more than a day before their tournament tips-off, the team captain Yadwinder Singh took some time after practice to speak exclusively with Sportskeeda's Basketball Content Developer Yash Matange, about the team, it's chances and preparation at the Games.
Q: First of all, thank you so much, for removing time from your busy training and practice routine to sit with us. How did it feel to be named the captain of this squad?
Yadwinder Singh (YS): I was very happy and it is an extremely proud moment for me to know that I would be captaining the Team at the Commonwealth Games.
Q: You are grouped with Cameroon, England, and Scotland in Pool B. What do you think about your chances regarding qualifying out of Pool B to the Quarter Finals?
YS: Our team is really good this time and our chances are really good. The boys have really practiced hard not only in Bangalore, where we had a 1.5-2 month camp but also once we arrived here, where we practiced for two weeks. The coaches had everything planned out and really led us well through the workouts. So hopefully, we will make it to the second round.
Q: What do you believe is your team's biggest strength?
YS: Our biggest strength is our team game. Another huge strength, we believe, is our defense, especially with our height advantage. We have Satnam Singh and also a couple of players who have participated in foreign pro leagues, one that has played in the NBA's G-League.
Q: And what would you say is your weakness, an aspect of the game you still have to focus on?
YS: Our help defense is something we have to put a lot of effort in, especially among the young players on the team. We wouldn't consider it a weakness but it's certainly something we have to point out to our young guys sometimes.
Q: You were talking about training and your camp in Bangalore, how much did that along with the few competitive tournaments - Indonesia Invitational and the FIBA World Cup Qualifiers - help in your confidence growing as a team?
YS: Player confidence is bound to increase when the training is done well. We were missing two key players at the FIBA Qualifiers and now they have joined us as well. Their inclusion has only increased the team's self-belief.
Q: You have now mentioned twice, about missing a couple of key players at the FIBA World Cup Qualifiers. Could you speak a little bit more about the players (Amjyot Singh and Amritpal Singh), and their value to the team?
YS: Amjyot and Amritpal are among the country's best players. Both of them play in foreign pro leagues, that are among the best in the world and as I mentioned earlier, their return has only increased the confidence level and self-belief of the locker room - players and coaches.
Q: You were talking about height being one of your major strengths. A huge reason behind that is obviously Satnam Singh. During the FIBA World Cup Qualifiers, with this numbers, there was a feeling that he was playing by himself. What can you tell us about his contribution and role as the big center in the middle?
YS: Given his size, we have to take advantage of his height. One-on-one, it would be very difficult to stop him. Our coaches have instructed us how to make use of his height under the rim, especially since he would be controlling the boards.
Q: I'm listing this down once again, about you mentioning how your height in the frontcourt would be an advantage. However, you have been missing a key player in your backcourt - Vishesh Bhriguvanshi
YS: Yes, we have been missing Vishesh for the past two tournaments (Indonesia and FIBA World Cup Qualifiers) and we would miss him here as well. He is a very good player and someone who controls the ball very well for us. He scores as well but more importantly, his control of the game was very good. We have been missing him for close to 6-7 months and hopefully, he would return soon.
Q: When you traveled to Australia, a couple of weeks in advance, you went along with the Women's Team. Do you have anything to say about their preparation for the 2018 Commonwealth Games?
YS: No. I have nothing to say about their training or preparation as their practices have been going on separately but I do know they are working as hard as we are to do well.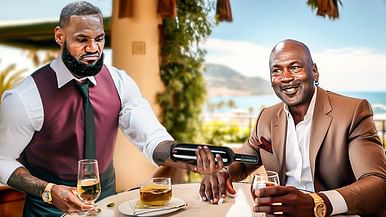 How is Michael Jordan officially richer than NBA's 10 richest players?!