New Orleans Pelicans guard Devonte' Graham made the news for all the wrong reasons after being arrested for driving under the influence. According to Wake County records, the arrest was made by the State Highway Patrol at Capital Boulevard and Peace Street near Rayleigh, North Carolina on Thursday morning.
According to TMZ Sports, Graham's mugshot shows him "expressionless and staring into the camera." The Pelicans haven't commented on the matter as yet.
•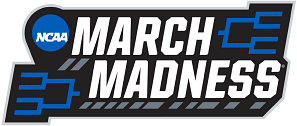 Graham is currently under contract with the New Orleans Pelicans through 2024-25, with the final year not fully guaranteed. He was acquired by the Pelicans as part of a sign-and-trade with the Charlotte Hornets on a four-year, $47-million deal.
The guard has been heavily criticized since the news of his arrest broke, with many fans calling for him to be traded. Others were upset over the message it sent to children around the world who idolize NBA athletes.
Here are some of the reactions to Graham's arrest:
Devonte' Graham is not the only player associated with the Charlotte Hornets to be arrested this year
Devonte' Graham is not the only player associated with the Charlotte Hornets to have stirred up controversy this year. Montrezl Harrell and Miles Bridges were both arrested earlier this year for different reasons.
Harrell faced a charge on possession of drugs in Kentucky in June. Meanwhile, Bridges could possibly face prison time due to alleged felony domestic violence. He was arrested in Los Angeles earlier this month.
As for Devonte' Graham, his future is now uncertain. There is no word from the franchise or the player himself and there is no guarantee that the guard will be a part of New Orleans heading into the new season.
Poll : Should Devonte' Graham face consequences in the NBA for his arrest?
76 votes