| | |
| --- | --- |
| Name | Michael Jordan |
| Net Worth | $1.7 Billion (2023) |
| Age | 59 Years |
| Residence | 2700 Point Drive, Highland Park, IL |
| Marital Status | Married |
| Wife | Yvette Prieto |
| Source of Wealth | Former NBA player, Charlotte Hornets team owner, Nike affiliate |
| Endorsement | Nike, Hanes, Gatorade and Upper deck |
| Endorsement Earnings | $1.7 Billion (pre-tax) |
| Philanthropy | $40 million + assorted philanthropic donations |
Widely considered as the greatest of all time, Michael Jordan was the pioneer that led NBA basketball to a global stage. His relentless pursuit of greatness inspired a generation of players, destroyed the hopes of anybody that played against him and won him 6 rings. The way he carried himself and the way he was perceived on and off-court put him in such rare air that it is still considered sacred.
How much is Michael Jordan's net worth in 2023?
As of 2023, according to Forbes, Michael Jordan's net worth is estimated to be $1.7 billion. Michael Jordan has earned his money over the years not only through his massive Jordan Brand salary but also some massive endorsement deals from almost every major company in the United States and several profitable investment ventures.
Apart from dominating in the NBA, he is also a shrewd investor. Through his investments and proper money management, he has become one of the wealthiest athletes on the planet having a net worth of approximately $1.7 billion. He is also the owner of Charlotte Hornets and owns a major portion of his personal brand under Nike, the Jordan Brand. He has probably the most popular sneaker line in the world, which currently has young stars like Jayson Tatum and Zion Williamson under its umbrella.
After Star Footballer Messi signed for the French Club Paris Saint-German in 2021, Michael Jordan apparently earned $6 million dollars due to the shirt sales. One important thing to note is that Paris Saint-German football kits are made by the Jordan Brand.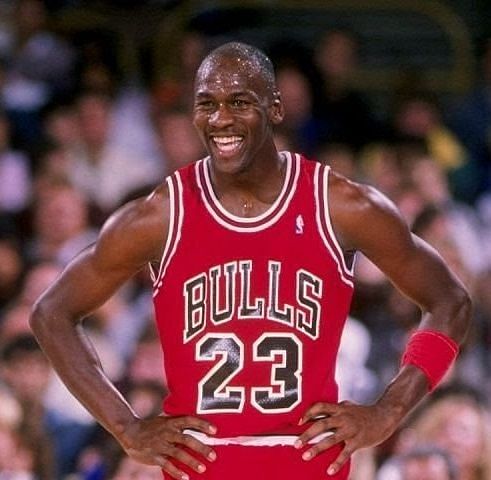 Michael Jordan's Endorsement Earnings
Michael Jordan earned a majority of his current wealth from endorsements. In over four decades, he's earned $1.7 billion (pre-tax) off the court from brands like Nike, Coca-Cola, McDonald's, Wheaties, Chevrolet, etc, and is still involved with brands such as Nike, Hanes, Gatorade, and Upper Deck.
Nike
Nike has always been Jordan's biggest source of income. His first-ever five-year Nike deal signed in 1984 was worth $500,000 annually (about $1.2 million in today's dollars), plus royalties. His take last year (included within the tally above) was $130 million by Forbes' count, fourfold as much as that of LeBron James, who has the NBA's second-biggest shoe deal.
Nike released the Air Jordan XXXIV basketball shoe in September, and current NBA players Zion Williamson, Jayson Tatum, and Rui Hachimura wear it on the court. Nike's share of the U.S. basketball performance shoe market—which includes the Jordan Brand was 86% in 2019, according to market research firm NPD. It has a 96% share of the broader lifestyle basketball category. (Source: Forbes)
Charlotte Hornets
He took majority control of the team in 2010 during a deal valued at $175 million that was largely funded with debt. He eventually raised his stake to 90%. He invested at the perfect time and was just in time for an explosion in team values triggered by three major events: a replacement collective bargaining agreement that cut players' share of revenue to 50% in 2011, from 57%; the Ballmer bump, which came after former Microsoft CEO Steve Ballmer paid $2 billion in 2014 for the LA Clippers, quite 3 times the previous record NBA price; and a replacement NBA TV affect ESPN and TNT that tripled the worth of the previous pact.
He cashed out in September 2020 when he sold 20% of the team valued at 1.5 billion to a New York-based hedge fund. (Source: Forbes)
Also read: Michael Jordan's wife, Yvette Prieto?
Michael Jordan's Investments
Michael Jordan has been a shrewd investor and he's individually participated in funding rounds for Sportradar, a Switzerland-based sports data provider; headphone brand Muzik; Gigster, a San Francisco-based marketplace for freelance tech talent; and aXiomatic. Jordan joined fellow NBA Hall of Famer Magic Johnson in 2018 as an investor in aXiomatic, which is the parent company of esports squad Team Liquid, recently valued at $320 million.
Jordan joined three other fellow NBA owners—the LA Lakers' Jeanie Buss, the Milwaukee Bucks' Wes Edens and therefore the Boston Celtics' Wyc Grousbeck—launched a super-premium tequila brand, Cincoro, last year. The most expensive bottle within the line, Extra Añejeo, retails for $1,600.(Source: Forbes)
Michael Jordan's Charity Work
Michael Jordan has been a major contributor to many charitable organizations. Proceeds from "The last dance" Netflix's recent documentary featuring Jordan's last championship run with the Bulls will all go to charity, including the Friends of the Children nonprofit in support of the group's national expansion and add Charlotte and Chicago, also as other as-yet identified beneficiaries.
Jordan graciously joined most other NBA owners with a pledge to pay arena workers for missed games during the coronavirus stoppage, and the club has donated to relief efforts within the Carolinas. In recent years, he wrote seven-figure checks to help out with hurricane relief efforts in both the Bahamas and therefore the Carolinas, and he has been involved in the Make-A-Wish foundation for 3 decades as a donor and grantor of hundreds of wishes.
Michael Jordan's other sources of Income
Michael Jordan knows the value of having multiple sources of income. Apart from his major investments in Hornets and the Jordan Brand, MJ joined the investor group that bought MLB's Miami Marlins for $1.2 billion in 2017. Derek Jeter, a longtime Jordan pal, is the club's CEO and owns 4% of the team while Jordan owns 1%.
Jordan also owns a car dealership and maybe a partner in Cornerstone Restaurant Group, which runs five Jordan-branded restaurants. (Source: Forbes)
Michael Jordan's Houses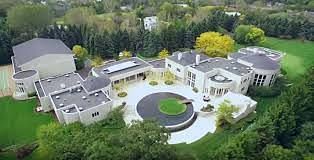 Michael Jordan owns 5 houses across America. He owns two homes in North Carolina where the NBA team he owns, the Charlotte Hornets, is based, and one in Jupiter, Florida. The other two are currently purchasable in Illinois and Utah.
In Illinois, Jordan features a property within the Highland Park suburb of Chicago. The massive housing space is about 32,000 square feet, but with outdoor spaces that include a pool and a court, the whole property covers a whopping 56,000 square feet. The house is currently selling for $14.8 million. It has 9 bedrooms and 19 bathrooms. The house has been on the market since 2012.
Jordan is also an owner of a house in Jupiter, Florida, on a golf course for $4.8 million in 2013, and spent $7.6 million renovating it. The Chicago Bulls legend used to spend a lot of time there, as reported by Yahoo Sports from May 2020.
Michale Jordan has a lakefront home in Cornelius, North Carolina that he bought for $2.8 million in 2013. The house has six bedrooms and is on the Peninsula golf course, a luxury country club. It's 22 miles from where the Hornets play.
Jordan has another North Carolina property in Charlotte. The whole 7th floor of the luxurious Trust Condos at about 7,000 square-feet.
Also check out: Michael Jordan Rings