It is not often that a U.S. President is able to capture the feel of an everyday man the way Barack Obama did. The United States' 44th President regularly appeared on SportsCenter and made sports a common topic of discussion — especially the Chicago teams of which he is a fan
Ahead of the 2013 NCAA Tournament, Barack Obama filled out his own bracket with his predictions for each matchup. The bracket has now resurfaced and is up for sale at Heritage Auctions and is expected to fetch $20,000 when the auction ends on March 25.
It is currently listed on the site as follows:
•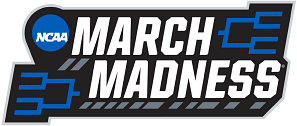 "2013 NCAA Basketball Tournament Bracket Filled Out & Signed by President Barack Obama with Video Match. The forty-fourth President of the United States was the biggest hoops fan ever to occupy the White House, and he made an annual tradition of posting his March Madness bracket for the public every year, a tradition he maintains to this date.
"This is Obama's first bracket after his reelection in November 2012, and if you Google "Obama 2013 bracket" you'll find video of the former POTUS making all of his picks for the last thirty-one games."
Barack Obama's sports fandom
It was a regular occurrence for Obama to fill out his bracket on TV and it was scrutinized by the public each year.
For what it is worth, the 2013 bracket was tied for his worst showing in tournament selections throughout his presidential tenure. Harvard secured its first-ever NCAA Tournament win that season and not even Obama, arguably the school's most famous alumni, predicted it. He also saw his bracket busted when his pick to win the tournament, Indiana, was eliminated in the Sweet 16.
Barack Obama was correct in picking 62.5% of the teams still alive in the round of 32, 68.7% in the Sweet 16 matchups and 62.5% of the Elite 8 selections for the 2013 tournament. He also got half the championship matchup correct by predicting Louisville would make it.
2009 was Obama's most impressive bracket from a record perspective. He accurately predicted North Carolina would cut down the nets and win the whole tournament and he got 87.5% of the Sweet 16 teams correct. In 2011, he predicted an impressive 90.6% of the teams to advance past the opening round.
While this memorabilia will not be collected for its accuracy, it should still be remembered fondly for the way Obama participated in the tournaments. It showed the human side of the president in a way politicians are often cautious about making public. This also shows why sports are such a great uniting factor among everyone regardless of job or status.
For now, teams will continue officially punching their tickets to this year's NCAA Tournament as this auction gets set to kick off. The March 25 deadline for the auction will be in line with the Elite 8 for this year's tournament.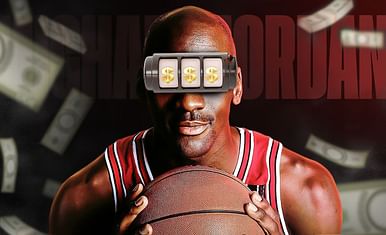 How did Michael Jordan's gambling "habit" taint his image?