The first round of the NCAA Tournament concludes on Friday with another loaded slate of games. One of the first games up is the No. 3 seed Baylor Bears taking on No. 14 seed UC Santa Barbara Gauchos.
The game tips off at 2:30 p.m. ET on TNT and streams on March Madness Live.
•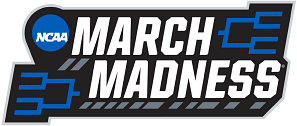 The battle in the South region takes place at Ball Arena in Denver, Colorado.
Baylor (22-10) went 11-7 in the deep Big 12 Conference. UCSB (27-7) won the Big West Conference.
Last season, Baylor lost as a No. 1 seed to North Carolina in the second round.
UCSB last made the tournament in 2021, when they lost as a No. 12 seed in the first round to Creighton.
Can the Gauchos pull off the upset?
Baylor vs. UCSB preview
UCSB faces an uphill battle as any No. 14 seed does. However, the Gauchos have played a weak schedule. They have yet to face a team that made the NCAA Tournament this season, but they do have plenty of experience with four senior starters.
Baylor will be the best team they have played this season, and it is not even close.
The Bears, meanwhile, ground through the Big 12 conference (which put seven teams in the tournament). They also went 11-3 against nonconference opponents, including wins against UCLA and Gonzaga.
Usually for a mid-major to spring a big upset, it needs to get hot from 3-point range to make up for the size disparity. The Gauchos are not the best team from deep though, shooting 35.2%.
Baylor shoots 37.2% from 3-point range and is led by freshman guard Keyonte George, who averages 15.8 points per game, and guard Adam Flagler, who averages 15.5. The Bears are also second in the nation in offensive efficiency.
Baylor did not finish the season strong and dropped four of its last six games. Those losses came against quality opponents that far outmatch anyone on UCSB's schedule.
Baylor vs. UCSB Prediction
Spread: Baylor (-10.5)
Total (O/U): 141.5
Moneyline: UCSB (+430) vs. Baylor (-600)
UCSB may be in over its head in this one. From George to Flagler, Baylor has too much talent for the Gauchos to match.
The jump in quality will be tough to overcome for the Gauchos, who compiled wins against inferior competition.
The Bears should have enough athleticism and pace to keep their offense moving all game and pull away late.
Baylor 81, UCSB 65