After defeating The Philippines in the group stage match, India pulled out another amazing win against Group A leaders China 70-64 in the ongoing FIBA Asia Challenge in Iran.FIBA Asia Challenge is the first tier of qualifications for the 2017 FIBA Asia Cup.
Also read: FIBA Asia Challenge: India shocks Philippines in their first match
•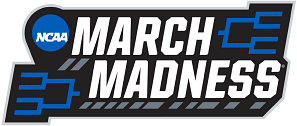 This is the second win over the Chinese for the Indians. They last met in 2014, where India won against the 14th-ranked team placed team in the world.
India's Amritpal Singh 23 points as well as 14 rebounds, 1 assist, 3 blocks were exceptional in the game. Jinqui Hu tried his best to bring China back in the game but failed to do so. Amjyot Singh was the best man in India's clash against China in 2014 but could not repeat the show.
India started the game after a loss to Jordan.China was Leading the match in the first quarter by the margins of 17-14 but Amritpal-Amjyot ran riot in the middle and India were handed a 2 point advantage at the break.
Amritpal Singh, currently playing professionally in Japan had a +29 efficiency on the ball while China turned the ball over 21 times in the entire match, resulting in India gaining 22 points.
However, the Chinese substitutes were proved to be scoring as the Chinese bench-ins scored a total of 27 points compared to India's 8 points. The Amritpal and Amjyot duo in the meantime lit up the offense as India won the game.