Damion Lee is Steph Curry's brother-in-law. Lee married Curry's sister, Sydel Curry, in September 2018, right before his second NBA season. The two have been together ever since.
It's interesting that Steph has two siblings and both of them are involved in basketball. His brother Seth is a fantastic 3-point shooter, while his sister is married to Damion, who was also Curry's teammate for four years.
This article will reveal how Damion Lee met Steph Curry's sister Sydel and a few other interesting details. Unfortunately, Damion and Steph are no longer on the same team as Lee, who signed a contract with the Phoenix Suns last summer.
•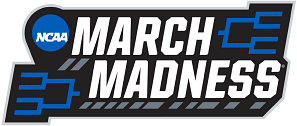 ---
Damion Lee is married to Steph Curry's sister Sydel
Damion and Sydel have known each other for almost a decade. Considering that Lee is a basketball player and that Sydel comes from the basketball family, it's not surprising that they met during a basketball game.
The couple met in 2013 when Sydel attended Elon University, where she played on the school's volleyball team. They both attended the same college basketball games and it appears that they experienced love at first sight.
"He was walking up the stairs, I was sitting in the stands and we kind of made eye contact," Sydel Curry said for Munaluchi Bride, recalling the first time she was Damion.
The basketball player was so amazed by Sydel that he said he just "couldn't forget that face." After this, they mostly exchanged DMs, which led to several dates. Shortly after, they were inseparable.
You may be interested in reading: How is Damion Lee related to Stephen Curry? Exploring the off-court relationship of the 2 Golden State Warriors teammates
They officially began dating in 2016 and got engaged in 2017.
"The engagement definitely caught me as a surprise," Sydel said. "I thought that it would take him forever to ask me to marry him because it felt like it took him forever to ask me to be his girlfriend."
The two tied the knot on September 1, 2018, in a grand ceremony in Charlotte, North Carolina. Sydel and Damion Lee welcomed their first child, Daxon Wardell-Xavier Lee, in November 2021.
Sydel has an active YouTube channel where she posts updates about her life from time to time. With almost a million followers across her profile, Damion Lee's wife is a very popular influencer.
---
Where is Lee right now?
Lee played for the Atlanta Hawks in his first professional season but then signed with the Golden State Warriors. After four years in the Bay Area, the 6-foot-5 shooting guard won the 2022 NBA championship.
You may be interested in reading: Watch: Steph Curry goes crazy as his brother-in-law hits game-winner for Phoenix Suns- "The kids are asleep but I don't care!"
During the offseason, Lee signed a one-year contract with the Phoenix Suns. The contract is worth $2.1 million, but considering how good he's been, he might receive a more lucrative deal next summer.
In 15 games with the Suns this season, the shooting guard has averaged 7.1 points per game. With a 48.1% 3-point percentage, Lee is one of the deadliest sharpshooters in the league.