Shaquille O'Neal has always prided himself on being one of the most dominant players the NBA has ever seen. During his prime, Shaq was a force of nature that very few players had the ability to deal with.
On 'The Big Podcast with Shaq', the legendary LA Lakers big man was surprisingly modest about his exploits. When asked about his thoughts on Theo Ratliff's comments about how he could have stopped Shaq in the 2001 NBA Finals, O'Neal commented:
"I love his wife, I love his daughters, I have nothing to say. You're absolutely correct, Spice [Adams], you win! He did stop me. I couldn't do nothing with Theo [Ratliff], none at all. He was just too good."
•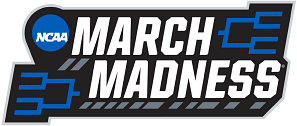 Shaquille O'Neal had his best poker face on and maybe he really does believe that Ratliff could have stopped him.
During his prime in 2001, Shaquille O'Neal put up monster numbers against almost every defender. No one could stop him one-on-one, which was a big reason why the LA Lakers won three straight championships.
Shaquille O'Neal averaged 27.1 points, 12.1 rebounds, 2.9 assists and 2.6 blocks per game from his rookie year until his last year with the LA Lakers.
His numbers in the NBA Finals with the Lakers were even more staggering. In 20 games, O'Neal put up 33.6 PPG, 14.1 RPG and 3.1 APG.
In that span, Shaq faced some of the league's best defenders such as Tim Duncan, David Robinson, Hakeem Olajuwon and Dikembe Mutombo. They couldn't do much against the 7'2, 320-pound behemoth inside the paint.
Also Checkout:- Delonte West Wife
---
Making Shaquille O'Neal work on defense is the best way to limit him on offense, according to Theo Ratliff
Theo Ratliff opened up about the 2001 NBA Finals in a recent interview. He explained what he felt was the best way to contain Shaq.
"I had kind of figured out how not to just to play against Shaq but realized my quickness and my athletic ability to put him in position that he doesn't want to be in. Especially when I'm bringing him up in that pick-and-roll. He knew he didn't want to have to guard that. That was big."
Also Checkout:- Yao Ming Wife
"I knew once they had Dikembe, he's not that athletic. He's another anchor that's going to sitting in that middle with another big so the lanes are not going to be as open as they were with the nucleus that we had where I could step outside and I could move around outside and do a bit more than he could to provide some open lanes them and also run the break and things of that nature."
Theo Ratliff's philosophy against Shaquille O'Neal isn't something new. Tim Duncan, David Robinson and Hakeem Olajuwon employed a similar strategy, but it obviously didn't work consistently.
Edited by Sankalp Srivastava