India 70-64 China- 13 Sep
This one was a nail-biter resulting in one of India's best wins in the competition. India were led by Amritpal Singh who had 23 points, 14 rebounds and 3 blocks. Amjyot Singh chipped in with 16 points, 8 rebounds and 2 assists. Vishesh put up 15 points, 4 rebounds and 6 assists. Yadwinder Singh added 6 points and 7 rebounds.
•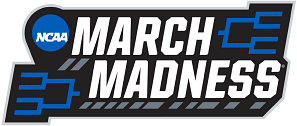 In spite of shooting just 1 of 17 from the three-point line, India eked out a win over the highly favoured Chinese squad. India outrebounded China 45-37 and both teams had 12 assists a piece. The game was a back and forth affair, with the outcome being in doubt throughout. China cut the lead down to 66-59 with 2:30 remaining in the game. A tip-in by China shrunk the lead to 66-61 with 1:03 remaining.
Rikin Pethani made a jumper after faking a pass from the elbow to extend the lead to 68-61, but it was far from over until Yadwinder Singh stepped up and added two points with 16 seconds left to seal the deal.
---
India 100-90 Kazakhstan- 14 Sep
In the last Group match, India put on a dominant show, scoring its only triple digit total against Kazakhstan in this tournament. This match showed one of the best all round performances by our players. TJ Sahi went ballistic in this one with 32 points, 7 rebounds and 5 assists in 31 minutes. He also shot 56% from the field in this one and went 4 of 9 from downtown.
India were shouldered by an all round performance by Amritpal Singh as he put in 28 points, 7 rebounds, and 2 assists, steals and blocks a piece. Vishesh added 13 points, 5 rebounds and 7 assists, while Amjyot Singh narrowly missed out on a triple-double with 12 points, 14 rebounds and 8 assists.
India had 42 points in the paint, to 32 by the opponents. India also outrebounded Kazakhstan 46-30.
---
Quarter finals- Iran 77-47 India- 16 Sep
The quarter finals were a really close affair, and India were right in it up till half-time as they trailed 31-38. But a drought in the third quarter put this game out of reach as India scored just 2 points in the 3rd while absorbing 26 points.
For Iran, Hamed Haddadi was the difference maker. Standing 7"2, the former NBA player imposed his will down low as the game went on. His 17 points and 23 rebounds gutted India.
Vishesh led all scorers for India with 14 points, 4 rebounds, 2 assists and 2 steals. No other Indian player scored in double figures. Yadwinder Singh had 4 points and 8 rebounds, Amjyot added 7 points and 7 rebounds and Amritpal put up 6 points and 7 rebounds.
This loss put India out of a podium finish. Barring the third quarter collapse, anything could have happened and the tough competition we put up is encouraging.
---
5-8 position match- Japan 77-66 India- 17 Sep
Japan started off strong, finishing the first quarter with a 22-14 lead, and India could not recover. Amritpal Singh led the way with 22 points and 14 rebounds. Amjyot added 18 points, 6 rebounds and 2 assists and Vishesh put up 9 points, 6 rebounds and 5 assists.
Japan had the advantage in the paint, as they scored 34 points down low to India's 24. Three of Japan's players finished in double figures, and Ira Demon Brown was the difference maker for them as he had 20 points and 14 rebounds.
---
7-8 position match- India 80-68 Chinese Taipei-18 Sep
India had faced a 24 point loss from Chinese Taipei in the group stages, and odds makers were favouring the latter in this competition. India were keen to return the favour and wipe the bitter taste of that loss away, though, and managed it with a 12 point win.
Four players for India scored in double figures in this contest. Vishesh led the way with 22 points, 5 rebounds and 4 assists. Amritpal Singh added 20 points and 13 rebounds. Rikin Pethani put up 17 points and 9 rebounds and TJ Sahi put up 13 points.
India's performance in this tournament is very encouraging, in spite of the sometimes confusing state of bureaucratic affairs back home. The Basketball Federation of India has announced a Rs 5 lakh reward for the entire team and coaching staff.
It will be interesting to see India's performance continuing on this upward trajectory.