Its not over: Allen Iverson signs with DR team?
Allen Iverson to take to the courts.
Update:
Now there's a contradictory statement issued on ESPN, allegedly from Iverson's manager Gary Moore, saying he isn't joining the team.
http://espn.go.com/nba/story/_/id/7723420/allen-iverson-join-dominican-republic-team
The original story was reported from Slam Online:
http://www.slamonline.com/online/nba/2012/03/allen-iverson-agrees-to-play-in-dominican-republic/
Guess we'll have to wait for an update to know for sure.
_____________________________
After a long hiatus from basketball, Allen Iverson will be seen crossing defenders out of their shoes once again. He has signed with Pueblo Nuevo, a Dominican Republic team and will arrive there on Sunday and play for his second-place team on the same day against GUG in Santiago province.
Pueblo Nuevo president Milton Nunez said: "He and his agent have told us that he has been training a lot and that even if he hasn't been playing anywhere, he has what we need to help Pueblo Nuevo," Nunez said.
Yeah, that's not an NBA team. But it still is basketball. AI's reputation is the most messed up in all of sports, hands down. His bad rep kept him from landing a spot on a NBA team, but this could be a chance to change all that when he becomes the rockstar of DR. And there's little doubt in my mind that he's going all out this time.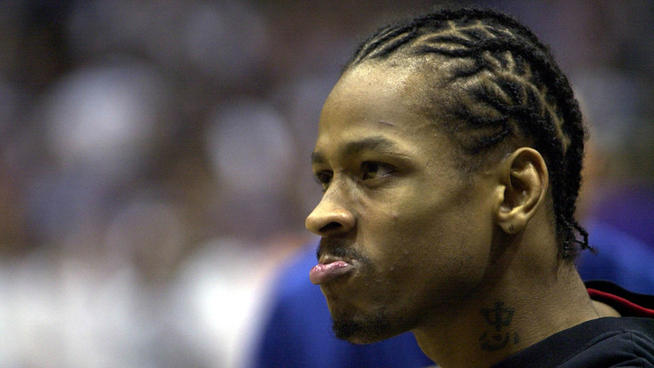 Consider this:
- Since AI went to Detroit, his numbers went down as he was deferring to his teammates. They didn't win much either.
- In Philly his daughter's illness was on his mind and he plays with that first. It was crippling to try and get something going when his child was in that condition.
- In Besiktas, there was a headless chicken named Mire Chatman who insisted on taking the last shot with a HOF'er besides him and his shot jackerry came in the way of the team's wins.
- Its been three years since this debacle started.
- For the past year, Iverson has been pounding himself into shape and since he hasn't played competitive basketball, his body has had ample time to recover and be ready for game time.
- Three years to fester and reconsider his decision to defer and give way to lesser talent just to buy into the convention imposed upon him.
If you think that the second all time playoff scoring leader is going to hobble around and not impose his will on the opposition, you've had a wrong idea about his age and maturity.
I may be biased on this, having written a boatload of stuff about him including:
a poem,
about his shoes,
a 9000 word piece exonerating his reputation,
series of breakdowns of his moves,
a piece called 'Top 5 eff you plays from Iverson',
and my DP sports my version of a Iverson logo.
So yeah, maybe I'm too optimistic about this. But as AI has said "You have to see it happen, before you can make it happen." I can see it, I know he can too or he wouldn't have signed with a team.
There's a hope that AI can make it back to the NBA and retire with a ring. This month long deal could be an audition for that. Even if not, the Dominican Republic is still gonna rock with The Answer.
Keep checking in here to track AI's progress.