LA Clippers vs Minnesota Timberwolves Preview
612 //
28 Nov 2012, 23:47 IST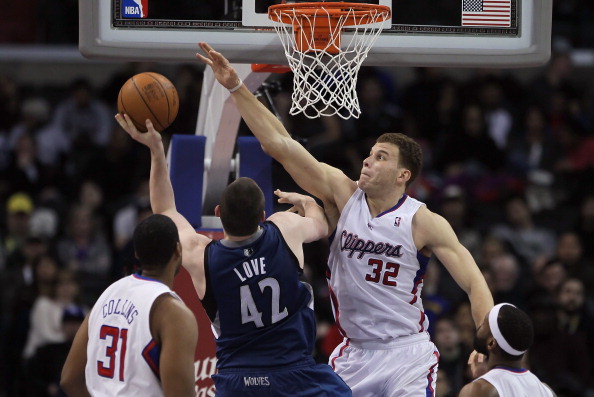 Both teams are among the most exciting teams in the Western Conference. Both started the season hot, with the Clippers going 8-2 to start the season and the Wolves going 5-2. But now the LA Clippers are coming off a four game losing streak, and the Timberwolves are on a six game skid. One of those streaks will end tomorrow.
Blake Griffin has double motivation to have a good game tomorrow. One, he is going up against his friend and rival in talks for the best power forward in the league, Kevin Love. Two, he is coming off the worst game of his career. Playing versus the Hornets, Griffin only made one basket and finished with four points before fouling out in 35 minutes. This was only the fourth game of his career where he failed to score in double digits. Blake is averaging 25.3 points and 10.6 rebounds in his eight career games against Minnesota. He scored 19 points and added 13 boards in a 95-82 victory in their last meeting in April 12.
The Wolves are missing Rubio, Budinger and Roy. They are like the missing three little pigs for this Wolves squad. With all the Love in the world the wolf will huff and puff and blow the house down. But there won't be any pig inside for his effort. Kevin Love has blown the roof up with great games since the last three games he's been back, he is averaging 24.3 points and 14.0 rebounds. But there has been no reward in the form of a win for the Wolves. Bit of a stretch this metaphor is but if I had three pigs I'd name them Rubio, Roy and Budinger. Perfect names for porky pigs. The last time Kevin Love faced the Clippers, he scored 39 points and had 17 rebounds to go with a game winning shot. Last season when these two teams met, the Wolves won 3-1 in their four meetings. The one which the Wolves lost was when Love and Rubio were not healthy.
The Clippers (8-6) held their opponents to 86.2 points during their six-game win streak from Nov. 7-19, but they've allowed an average of 103.0 during their current four-game losing skid. Neither team is coming in steamrolling, it'll be interesting to see which one rolls over the other tomorrow.
Here are the expected starting lineups for tomorrow's contest:
Timberwolves:
Luke Ridnour
Malcom Lee
Andrei Kirilenko
Kevin Love
Nikola Pekovic
Clippers:
Chris Paul
Willie Green
Caron Butler
Blake Griffin
DeAndre Jordan
In the backcourt, Paul and substitute Crawford will make short work of the Wolves. Caron Butler is coming off a 33 point game in which he had 9 three pointers. In the frontcourt Kirilenko and Pekovic are tough defenders who can tighten things down for the Clippers and Love can light up anyone on offense. Griffin and Jordan can take advantage of their athleticism to get the upper hand. Expect a close contest tomorrow unless Paul lights things up.
By the way, to all those who feel that the Clippers aren't blessed with a great coach, here's a old video of Vinny Del Negro doing his thing:
Vinny for the win.