In his first NBA playoff game with the LA Clippers, fans got a clear look at the good, the bad and the ugly with Russell Westbrook.
The former MVP tallied nine points, 11 rebounds, eight assists, three blocks and two steals in a 115-110 win over the Phoenix Suns on Sunday. Westbrook struggled greatly with his shot throughout the matchup, finishing just 3-for-19, including 1-for-6 on 3-point attempts.
In typical Russell Westbrook fashion, the shooting troubles did not stop him from continuing to call his own number and attempt to generate offense. The issues did not get in Westbrook's head, and he still managed to make a positive impact without putting the ball through the net.
•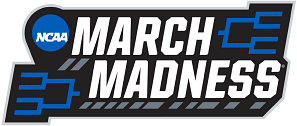 Westbrook was relentless on the defensive end. He was extremely successful in blowing up screens and preventing the Suns' offense from getting rolling. The two-time scoring champ also pulled in a game-high five offensive rebounds, including three in the final 2:40 of play.
When the game reached its most important stage, it was Westbrook who stepped up for the Clippers. He knocked down a pair of free throws with 17.1 seconds left to play to put Los Angeles up 111-108. He then answered the call on the defensive end with a game-winning block in which he threw the ball off Devin Booker to keep possession and secure the win.
Russell Westbrook's time with the Clippers
It has been a chaotic year for Russell Westbrook. After beginning the year with the LA Lakers, the season spiraled the wrong way. He was ultimately traded at the deadline to the Utah Jazz before being bought out and becoming a free agent.
Westbrook remained in Los Angeles and signed with the Clippers, where he has seen improvement in his play. The new opportunity has served him well, and it is clear that the belief from coach Tyronn Lue and his teammates has been beneficial.
The 34-year-old reflected on this following the victory. He gave credit to Lue for continuing to believe in him and voiced his desire to always find a way to positively impact the game.
"I have tremendous faith, and I'm really grateful to lean on God and his faith," Westbrook said. "I knew I would have an opportunity. Didn't know where it would be, I just wanted to make sure I was ready to go and working out the while time and was locked in. ... My job is now to lay this s**t on the linenand make something happen."
Los Angeles will continue to lean heavily on Westbrook as the series progresses. Especially given the absence of Paul George, he has become a key piece of the team, and the Clippers will need his continued production if they are to take down the star-studded Suns.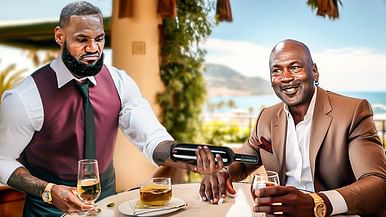 How is Michael Jordan officially richer than NBA's 10 richest players?!
Edited by Joseph Schiefelbein