Dallas Mavericks secure thrilling victory over Oklahoma City Thunder
2.12K //
29 Dec 2014, 12:00 IST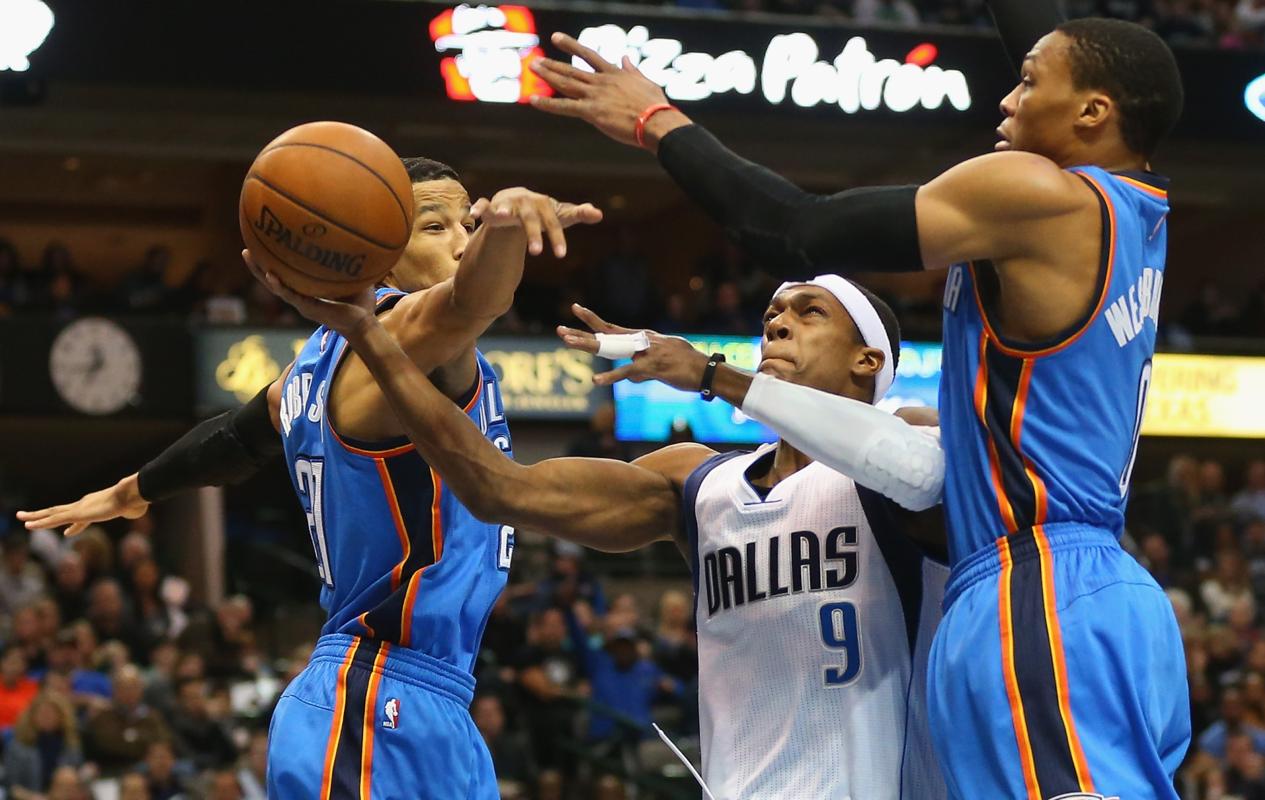 Dirk Nowitzki equalled his season-high with 30 points including 5 boards and Chandler Parsons chipped in 26 points while hitting 5 shots beyond the arc as the Dallas Mavericks outlasted the Oklahoma City Thunder 112-107. Russel Westbrook struggled as he only scored 18 points for the game.
Both teams entered the game shorthanded as Dallas' starting center Tyson Chandler was ruled out before tip-off due to back spasms. While Chandler missed his first game of this season, the reigning MVP Kevin Durant was ruled out for a sixth game in a row due to a sprained ankle.
With the absence of their starting center, Rick Carlisle made a very surprising move to bring the 6-foot JJ Barea into the starting line-up together with Rajon Rondo and Monta Ellis to form a very small backcourt together with Parsons on the four and Nowitzki manning the middle. This would be the first time since March 2010 that Dirk began the game as the starting center for Dallas.
Chandler Parsons began the game on the front foot
Parsons, on a slump as of late, suddenly had a breakout game for the Mavericks. Parsons who only managed to score 23 points in their last three games combined, had opened the game very strong as he scored 15 of his 26 points in the first quarter alone. He also made three out of four shot beyond the arc.
Without the services of the reigning MVP, things went from bad to worse, as the Thunder's leading leading scorer Russel Westbrook had an off day. Westbrook started the game very slow as he went 0-5 from the field in the first quarter and made his first field goal at the 5:10 mark of the second quarter.
Ibaka starred for OKC
With all the struggles Westbrook had for the game, Serge Ibaka came surging in for OKC. Ibaka scored his season-high 26 points going three out four beyond the arc. OKC took advantage of the very thin frontcourt of Dallas, as Ibaka with all the bruising bodies of the Thunder's big men greatly dominated the paint. The Thunder out-rebounded the shorthanded Dallas frontline, 53-37.
The Mavericks rallied from a seven-point deficit entering the fourth quarter. Nowitzki, who passed Elvin Hayes to claim the 8th spot on the NBA scoring list, hit two free throws with 3:25 left in the final frame and followed it up with a jump shot to give Dallas a four-point lead.
Dallas goes up a notch as they have improved their standing to 22-10, while OKC fails to go back up to .500 and falls to 15-17 for the season.
The Thunder head home to face the Phoenix Suns (17-14) to start their mini 2-game home stand. Dallas will face John Wall and the Washington Wizards (21-8) for the final game of their three home games.