The Miami Heat have dealt with numerous injuries during the 2022-23 season. These problems have caused the team to lose a lot of games, including the four-game losing streak in November 2022.
Unfortunately for Erik Spoelstra, he won't be able to count on some of his best players during Tuesday night's matchup. The Heat will host the Oklahoma City Thunder, who are currently on a two-game win streak.
Miami will play without Bam Adebayo and Tyler Herro, while a few other players are questionable. Considering that the two are very important to the team's success, the Heat may lose another game.
•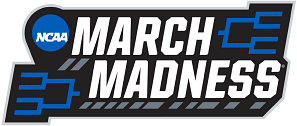 ---
Miami Heat will be without Bam Adebayo and Tyler Herro on Tuesday night
Bam Adebayo is having the best scoring season of his career with the Heat. The 6-foot-9 forward is averaging 21.4 points per game on 53.8% shooting and is one of the best two-way players in the league.
Despite all the problems the Heat has dealt with, Adebayo's health hasn't been one. The big man has missed only four games so far this season, but his wrist injury will prevent him from suiting up against the Thunder.
Erik Spoelstra also won't be able to use Tyler Herro on Tuesday night. The shooting guard, who is averaging 21.2 points during the 2022-23 season, will miss his 10th game due to an achilles injury.
You may be interested in reading: Did Shaquille O'Neal leave LA Lakers for Miami Heat because of his sour relationship with Kobe Bryant? All you need to know
Like Adebayo, Herro is also having the best scoring season of his career. He's had a couple of 30-point games this season and his best game was the 41-point performance against the Houston Rockets in December 2022.
The Miami Heat will also be without Caleb Martin (quadriceps), Duncan Robinson (finger), Kyle Lowry (knee), Nikola Jovic (back) and Omer Yurtseven (ankle).
Considering that the team will be without seven players, winning the matchup against the Thunder sounds almost impossible.
---
Starting lineup and day-to-day injuries
Besides the seven players who have been ruled out for the game, the Heat may not be able to count on Dewayne Dedmon, who is listed as questionable. Udonis Haslem is also listed as day-to-day, while Gabe Vincent is probable.
Erik Spoelstra will have to use young players such as Orlando Robinson and Jamal Cain to try to win the game.
You may be interested in reading: How does Dwyane Wade's net worth compare to his other Miami Heat teammates
Robinson may get his first career start on Tuesday night and will play at the center spot. Jamal Cain and Haywood Highsmith will likely fill the two forward spots, while Jimmy Butler and Gabe Vincent will be the starting guards.
Spoelstra may also move Butler to the small forward spot and start Max Strus instead of Jamal Cain.