Michigan State and Kansas State are set to face each other in March Madness.
The first weekend has ended, and it was as mad as could be expected. Two No. 1 seeds have fallen, and there were upsets and dramatic finishes galore. The field is set for the Sweet 16, and it all tips off again on Thursday.
The first game of the Sweet 16 is a juicy matchup between two teams which are on a roll and love to move the ball around.
•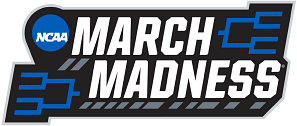 The No. 7 seed Michigan State Spartans (21-12) will take on the No. 3 seed Kansas State Wildcats (25-9) in the East region.
The game will take place in the world's most famous arena, Madison Square Garden in New York City. It tips off at 6:30 p.m. ET on TBS and streams on March Madness Live.
Let's take a look at how the matchup breaks down.
Michigan State vs. Kansas State: Preview
"January, February, Izzo" has been a phrase for a while now and Michigan State coach Tom Izzo is proving it again. He led the Spartans to a gritty, 72-62 first-round win against No. 10 seed USC. His team then used a balanced attack of two-point shooting to upset No. 2 seed Marquette 69-60 on Sunday.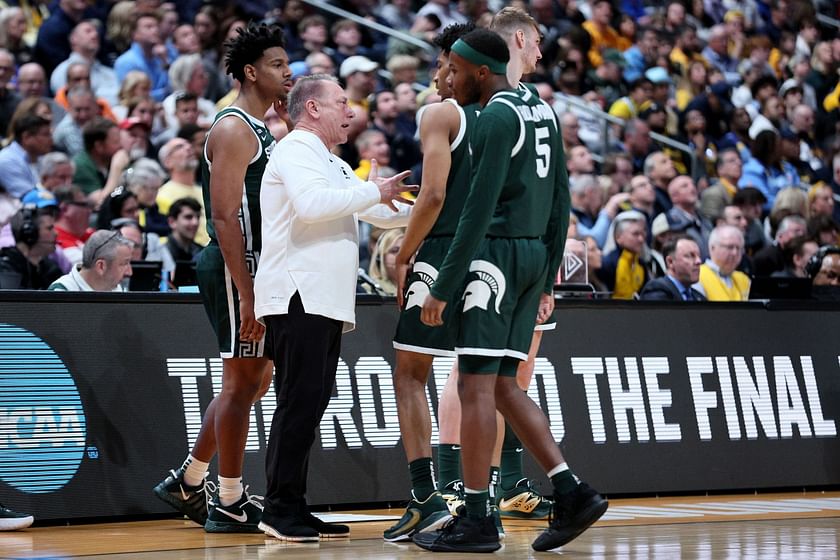 Michigan State's guards Tyson Walker and Joey Hauser have led the way. Walker dropped 23 points on 8-for-17 shooting to spur the Spartans' upset of Marquette. The Spartans won despite shooting 2 of 16 from 3-point range, while Marquette drained 11 of 27 3-pointers.
Walker has also yet to commit a turnover in the tournament.
Izzo, with a 54-23 record in the NCAA Tournament, has 16 tournament wins as the lower-seeded team, which is a record. This will be his 15th Sweet 16 appearance.
Kansas State, in its first season under coach Jerome Tang, is making its first Sweet 16 appearance since 2018.
The Wildcats pulled away for a comfortable 77-65 win against No. 14 seed Montana State in the first round. They then moved on to win a close contest against powerhouse and No. 6 seed Kentucky 75-69.
Senior guard Markquis Nowell, who is only 5-foot-8, led the way for K-State with a show-stopping performance. Nowell had 27 points on 7-of-14 shooting to go along with nine assists. The diminutive guard had multiple highlight reel plays with behind-the-back passes and deep threes. He is also shooting 47% from 3-point range in the tournament.
Nowell's matchup against Walker will be the key to this Sweet 16 game. Whoever outduels the other may be the reason their team moves on to the Elite Eight.
It should be an incredible matchup of experienced guards.
KenPom has these teams as even matches as well, with Michigan State ranking 25th and Kansas State ranking 21st. KenPom loves the Wildcats defense, ranking it 17th in the country in adjusted defense.
Michigan State vs. Kansas State: Prediction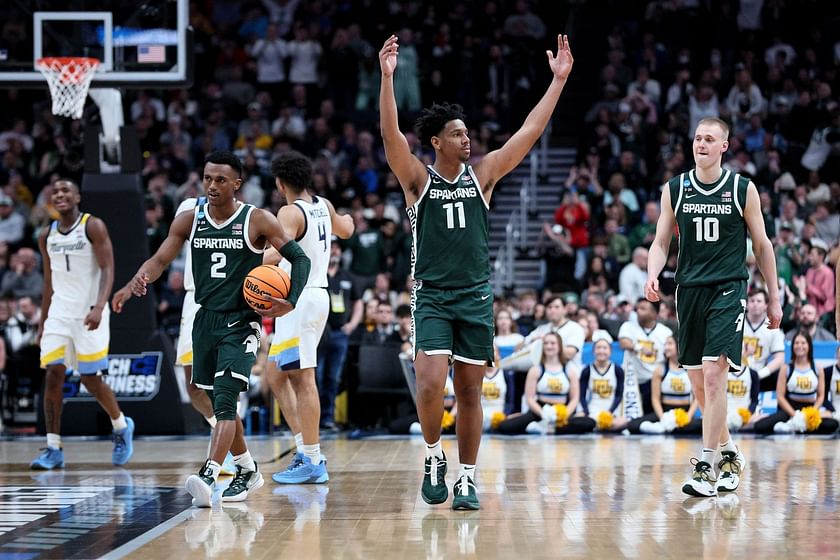 Spread: Michigan State (-1)
Total (O/U): 137.5
Moneyline: Kansas State (+100) vs. Michigan State (-120)
This game should be another tight one. Michigan State and Tom Izzo have the experience, so the moment in the Garden will not be too big for them.
Kansas State has played a tough schedule this season and is battle-tested. Nowell has the moxy to take it to any team and should thrive with the opportunity.
This game will come down to Walker against Nowell and the coaches. Nowell will have another huge game, but Izzo should make enough adjustments to coach his team to another Elite Eight.
Michigan State 69, Kansas State 68