There are a lot of comparisons that are thrown up in the air when comparing draft classes. Some statistical, some purely perceptional, and some driven by the number of rings a few draft selections have under their belts. We thought of a way of legitimizing some of these claims and counters by means of a very simplistic process.
What we've done here is considered draft classes to be NBA teams, and put together a traditional starting 5 – one point guard, shooting guard, small forward, power forward and centre each from all of the draft classes from the decade of the 2000's (2000 – 2009).
•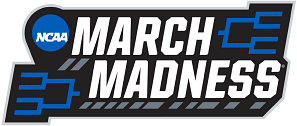 While the mix of draft classes changes every year, we've been able to handpick a starting 5 from every class and ranked them. The following is an ascendingly arranged list of the top 5 draft classes according to us from the 2000's.
#5 The Class of 2006
Point Guard: Rajon Rondo (Picked 21st)
Shooting Guard: Brandon Roy (Picked 6th)
Centre: LaMarcus Aldridge (Picked 2nd)
Small Forward: Rudy Gay (Picked 8th)
Power Forward: Paul Millsap (Picked 47th)
The only championship pedigree on this unit comes from a floor general who needs no descriptions. Rondo may not be the most lethal shooters, but is one of greatest facilitators of the modern era and was at one point of time racking up triple doubles for fun.
Brandon Roy's career may have been cut short owing to injuries and a troubled knee, but let's not forget, he was Rookie of the Year in the draft class not short on talent by any means. LaMarcus Aldridge, Rudy Gay and Paul Millsap represent a frontcourt which would be an opposing coach's nightmare.
In Rudy Gay, we have a temperamental small forward who can score at will. Paul Millsap is not just a team player, he's also a prolific rebounder and scorer, having proven that in his college days as well. Aldridge, may not love playing centre, but his size and strength, coupled with his ability to hog rebounds and dominate the post, play off the elbow and create openings for his teammates, make this unit a complete package.
Here's a short tip on each of the starters:
Rajon Rondo: 1-time NBA champion, 3-time Assists Leader
Brandon Roy: 3-time All Star, Rookie Of The Year
LaMarcus Aldridge: 5-time All Star
Rudy Gay: NBA All-Rookie First Team
Paul Millsap: 3-time All-Star
#4 The Class of 2001
Point Guard: Tony Parker (Picked 28th)
Shooting Guard: Joe Johnson (Picked 10th)
Centre: Tyson Chandler (Picked 2nd)
Small Forward: Gerald Wallace (Picked 25th)
Power Forward: Pau Gasol (Picked 3rd)
This unit has a combination most NBA teams would die for, most importantly; multiple championship-winning pedigree. In Tony Parker, we have a wily point guard who could rip open defences, day in and day out, call plays without his coach having to tell him, and lead his team despite having one of the most decorated coaches in the league's history.
Joe Johnson is a shooting guard you could bet your life on, on his day, to hit the most clutch daggers from inside and deep.
Tyson Chandler is a walking menace, a centre who can dominate the paint and score and dunk at will. Pau Gasol will always be a ruthlessly elite player who you could depend on in the direst of circumstances. Gerald Wallace, a small forward who most of today's generation would've never heard of, but how often do we see small forwards leading the league in steals.
Wallace may be a surprise inclusion but this is a draft class team that today's generation haven't just heard of, but have seen them play at levels close to their peaks, and we're talking about a class that was picked 15 years back.
Here's a short tip on each of the starters:
Tony Parker: 4-time NBA champion, 6-time All-Star
Joe Johnson: 7-time All-Star
Tyson Chandler: 1-time NBA champion, Defensive Player Of The Year
Gerald Wallace: 1-time All Star, Steals Leader
Pau Gasol: 2-time NBA champion, 6-time All-Star
#3 The Class of 2009
Point Guard: Steph Curry (Picked 7th)
Shooting Guard: James Harden (Picked 3rd)
Centre: Taj Gibson (Picked 26th)
Small Forward: DeMar DeRozan (Picked 9th)
Power Forward: Blake Griffin (Picked 1st)
This draft class will probably go down in history as the year that drafted the most incredible guards. The list of guards who could not make this starting 5 is as long as the path to the moon and despite being restrained to a traditional lineup, we were able to squeeze in three guards and have DeRozan play as a small forward.
The backcourt is as lethal as it gets. In Steph Curry and James Harden, we have two of the most dynamic and prolific scorers the league has seen in a long long time. They are efficient volume shooters who can rotate the ball well, and don't really need space to shoot; all they probably need is a line of sight to the basket (sometimes, maybe not that as well).
Blake Griffin was probably designed as a humanoid meant to play basketball. Not only is he a tremendous scorer and rebounder, he is one of the best passing big-men in the league. Taj Gibson is a mean and aggressive power forward. He may not have the prettiest or most graceful of ways of getting things one, but he does get the job done. A dearth of talented centres in this draft class has us playing him as at that position in this line-up.
Here's a short tip on each of the starters:
Steph Curry: 1-time NBA champion, 2-time NBA MVP
James Harden: 4-time All-Star, 2-time All-NBA First Team
Blake Griffin: 5-time All-Star
DeMar DeRozan: 2-time All-Star
Taj Gibson: All-Rookie First Team
#2 The Class of 2008
Point Guard: Derrick Rose (Picked 1st)
Shooting Guard: Russell Westbrook (Picked 4th)
Centre: DeAndre Jordan (Picked 35th)
Small Forward: Serge Ibaka (Picked 24th)
Power Forward: Kevin Love (Picked 5th)
This is probably as complete a starting 5 as there can be. With two supremely talented ball handlers in Derrick Rose and Russell Westbrook, this backcourt at its peak can give Harden and Curry a run for their money. Rose has been an MVP in the past and there would be little doubt on the fact that Westbrook would be MVP one day.
Having already created a neat little collection of triple doubles, Westbrook has everything you'd want from a floor general. In Serge Ibaka, you don't just have a blocking machine, you also have an extremely efficient mid-range shooter.
Kevin Love is a walking double-double phenomenon who can stretch the floor really sharply with his ever-evolving three-point shooting. DeAndre Jordan epitomizes domination inside and his rebounding prowess make him astoundingly dangerous on either side of the court.
Here's a short tip on each of the starters:
Derrick Rose: 1-time NBA MVP, 3-time All-Star
Russell Westbrook: 5-time All-Star, 1-time scoring champion
DeAndre Jordan: 1-time All-NBA first team, 2-time Rebounding Leader
Serge Ibaka: 3-time All-Defensive First Team, 2-time Blocks Leader
Kevin Love: 1-time NBA champion, 3-time All-Star
#1 The Class of 2003
Point Guard: Mo Williams (Picked 47th)
Shooting Guard: Dwyane Wade (Picked 5th)
Centre: Chris Bosh (Picked 4th)
Small Forward: Carmelo Anthony (Picked 3rd)
Power Forward: LeBron James (Picked 1st)
This is one for the ages. This draft class didn't just have talent, it could also witness the fructification of this talent into results and legacy that will be talked about for ages. The only weak-link on this starting 5 seems to be Mo Williams and he's an NBA champion and an All-Star himself.
In Dwyane Wade, we have a former scoring champion, Finals MVP and a 12-time All-Star. Easily one the most decorated shooting guards of the game, ever, Wade has shown his class through all these years.
The frontcourt is as scary as it gets. You have one of the truest shooters of the basketball in Carmelo Anthony, one of the most lethal mid-range shooters in Chris Bosh, and the world's greatest basketball player of this generation in LeBron James.
We've already seen three of these players play together for 4 seasons in Miami, and have been privileged to see 4 of them don the court together as part of the East lineup in the All-Star Game. The greatest draft class team of the 2000's, is all we can say.
Here's a short tip on each of the starters:
Mo Williams: 1-time NBA champion, 1-time All-Star
Dwyane Wade: 3-time NBA champion, 12-time All-Star
Chris Bosh: 2-time NBA champion, 11-time All-Star
Carmelo Anthony: 9-time All-Star, 1-time Scoring Champion
LeBron James: 3-time NBA champion, 4-time NBA MVP