Keeping up with the holiday spirit, NBA 2K23 released an exciting new Fireworks pack earlier on Friday after posting multiple Twitter updates related to the same.
The official NBA 2K Twitter account has been posting updates teasing a new player pack that included another Galaxy Opal card. This is the third Galaxy Opal card released in the last week and the second one that is part of a player pack.
Gamers have been given access to a free Bam Adebayo Galaxy Opal as part of the Holiday Event challenge, which includes 15 specific challenges with various player rewards.
•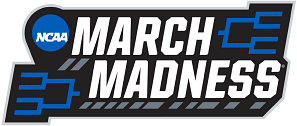 Galaxy Opal cards are generally the rarest, and have a rating of 97. After Michael Jordan was released as part of the Tis the Season pack, gamers now have a chance to snag a Galaxy Opal Stephen Curry as part of the Fireworks pack.
NBA 2K23: Everything you need to know about the Fireworks pack
NBA 2K23 has recently resorted to introducing three-part challenges with each player pack to give gamers a chance to earn a free pack.
The Fireworks pack follows suit from the Tis the Season pack and has a challenge list. The following players are available. Gamers will be happy as, apart from Curry, two legends, along with a Paulo Banchero pink diamond is also available. Banchero is the firm favorite to win the rookie of the year award and is putting up numbers that can only be compared to LeBron James' rookie year.
Galaxy Opal (97 Rating)
Stephen Curry (PG/SG)
Pink Diamonds (96 Rating)
David Robinson (C)
Paolo Banchero (PF/SF)
Diamonds (94 Rating)
Luol Deng (SF/SG)
Morris Peterson (SG/SF)
Terrence Ross (SG/SF)
Amethysts (91 Overall)
Stromile Swift (PF/C)
Kevin Porter Jr. (SG/PG)
By completing the following challenge, gamers can receive a free player pack, although snagging a high-rated card with one pack is highly unlikely:
Fireworks Challenge – Part 1
Play Triple Threat game to 21 points against Amethyst Fireworks theme team on semi-pro
Win the game
Fireworks Challenge – Part 2
Play Triple Threat game to 21 points against Diamond Fireworks theme team on pro
Win the game and record 3 three-pointers as a team
Fireworks Challenge – Part 3
Play a four-quarter game (5 minute quarters) against Fireworks theme team on all-star
Make 3 dunks and 3 three-pointers as a team
Of course, NBA 2K23 will also introduce various new events that will be themed around New Year's Eve. Overall, the Fireworks Pack looks to be a great addition to NBA 2K23's MyTeam mode, and the Stephen Curry card looks very tempting.
Edited by Joseph Schiefelbein