The NBA 2K23 has begun with the MyTeam festival activities. MyTeam also made the decision to surprise players by releasing its most recent Glitched 5 pack a day early, doing so on November 21.
The NBA 2K23 offers a number of notable players to add to your lineup, making the Glitched Collection an entertaining pack right from the get go. Among the many gifted star players, there are those known as the Glitched ruby evolve players. These cards have in-game tasks that, when successfully completed, let players evolve rubies into diamonds.
There are six participants in this most recent Glitched 5-Pack release, and there's also a brand-new two-part challenge. Players receive a free Glitched 5-Pack and a chance to sign one of these fabulous new players if they're successful in completing both portions of the challenge.
•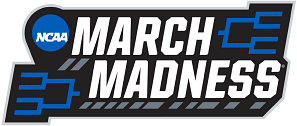 On that note, let's take a closer look at all the fresh players and difficulties the most recent NBA 2K23 MyTEAM Glitched 5 Pack has to offer.
---
NBA 2K23 MyTEAM: Glitched 5 Players
The NBA 2K23 has released six players in the latest Glitched 5-Pack, which involes one featured player, one diamond, amethyst and three evolve ruby players.
Featured Player (95 Overall)
One of the most well-known centres the NBA has ever seen, Superman himself, Dwight Howard, is the Glitched 5 featured player. The 36-year-old, an eight-time All Star and 2020 NBA champion, is still playing, but he's doing it abroad with the Taoyuan Leopards of Taiwan.
Given how dominant Howard has been on his international debut with his new team, NBA 2K23 thought it only fair to recognize his brilliance with a beautiful pink diamond card.
NBA 2K23: Glitched 5 Two-Part Challenge
A two-part challenge for the Glitched 5 Pack was added in NBA 2K23 MyTEAM. A free Glitched 5 pack will be given to players once they finish both sets of the challenge. Under the Skill Challenges option in NBA 2K23 MyTEAM, you may access the Glitched 5-pack challenge.
After that, here're the two requirements for the NBA 2K23: MyTEAM Glitched Pack has two challenges players must fulfil to receive their free pack.
Glitched 5 Challenge – Part 1
On Pro, players have to score 21 points in the Triple Threat game against the Glitched 5 Evolutions theme team.
Win the game, and make four 3-pointers as a team.
Glitched 5 Challenge – Part 2
Play Triple Threat game to 60 points against the Glitched 5 theme team on all-star.
Players need to win the game and record ten three-pointers and three blocks as a team.