NBA 2K23 MyTeam is currently hosting a Holiday Event, and one of the rewards cards that can be obtained during this event is Pink Diamond John Stockton.
Avid gamers will testify that Stockton is a bit of a cheat code in the game. The player's passing and handling ability is unparalleled, which makes him a fitting addition to the MyTeam roster. John Stockton is widely considered one of the greatest point guards in NBA history. He played his entire career with the Utah Jazz from 1984 to 2003, and was a 10-time NBA All-Star.
•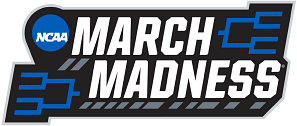 The following article looks at everything gamers need to know in order to acquire him for free in NBA 2K23.
How to acquire John Stockton for free in NBA 2K23?
Stockton is a useful addition for any team and is easily one of the best point guards in the game. The player was best known for his excellent ball handling skills, court vision and passing ability, which made him one of the most effective playmakers in the league. He holds the NBA record for career assists and steals, and he was also a reliable scorer, finishing his career with over 15,000 points.
To get the Pink Diamond John Stockton in NBA 2K23, gamers need to register 200 assists in MyTeam games. This can be done with multiple players over multiple games, so gamers don't have to rely on a single player to get all of the assists. However, 200 assists is a significant milestone, so it may take some time and effort to reach it.
Players have until the end of Season 3 to complete this agenda and obtain Pink Diamond John Stockton. The Holiday event has a total of 15 rewards players who can be acquired by completing specific challenges. The final reward, Galaxy Opal Bam Adebayo, will be available on Friday for those who have completed the collection.
In conclusion, it is pretty straightforward to complete the challenge and acquire the pink diamond John Stockton. The challenge might take some time but can be completed before the end of the current season 3. Of course, completing the challenge will also keep gamers on track to gain the 97-rated Galaxy Opal Bam Adebayo, which is an obvious bonus.