Despite the immense success that NBA 2K23 has registered, there is a range of issues that gamers have faced in recent weeks.
Part of the problem might be down to the sheer number of updates and player packs that have been added to the game recently. The game has had weekly updates that have brought in a range of new changes. The recently released season 3 is set to get interesting due to the expected influx of Christmas-themed rewards and prizes as well. Gamers had little to no issues towards the beginning on Windows, but have recently run into a range of problems. The following article will look into solving the "not working" error for NBA 2K23's Windows 10/11 users.
•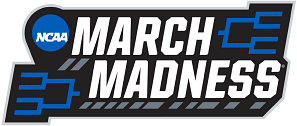 How to solve the NBA 2k23 not working error on Windows?
Gamers have talked about a range of basic issues that they have recently run into on Windows 10/11. NBA 2K23 seems to freeze up regularly and some users have complained about specific "not working" errors. Others have claimed that the game seems to be crashing each time they run it on Windows. However, it seems as if quite a few of these gamers were trying to make the game work on laptops that do not fulfil the minimum requirements. In such cases, the game is bound to run into issues.
However, for gamers who seem to have everything in order and still cannot play, there is a range of methods that are working. First and foremost, disabling the Discord overlay has been said to help. This can be done by going into the Settings on the Discord account. Furthermore, various gamers have claimed that simply running NBA 2k23 as an administrator seems to be solving the problem. Others have been asked to verify the game files, and bring down the in-game settings to the lowest available option.
Finally, if none of the above seems to work, reinstalling the game seems to be the solution. Gamers need to ensure that the following minimum requirements are met by their system:
· OS: Windows 11/10 64-bit
· Processor: Intel® Core™ i5-4430 @ 3 GHz/ AMD FX-8370 @ 3.4 GHz or better
· Storage: 110 GB available space
· Memory: 8 GB RAM
· Graphics: NVIDIA GeForce GTX 770 2GB/ ATI® Radeon™ R9 270 2GB or better
· Sound Card: Directx 9.0c
· DirectX: Version 11
· Network: Broadband Internet connection
· Additional: Dual-analog Gamepad
The above should be enough to resolve the issue. NBA 2k can be expected to apply a fix in the upcoming update, which is set to be released next Friday.