After a disappointing season with the Dallas Mavericks failing to reach the play-in tournament, there have been rumors circulating regarding Kyrie Irving's future with the team.
With the Mavericks' decision to drop their two final regular season games, the organization holds the 10th pick in next month's draft. Whoever they choose could prove to be a critical piece for the team alongside Luka Doncic and Irving. The pick can either be a roster depth piece or included in a trade package.
However, because of Irving's unpredictable nature regarding long-term commitments, the online discourse started to speculate on his next team destination.
•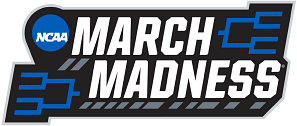 In an article written by Josh Bowe for SB Nation's "Mavs Moneyball," his sources said that Irving is looking for a max extension. The contract deal is targeting three years, including a player option, which was negotiated during the acquisition from the Brooklyn Nets.
The Mavericks are also looking into bolstering their roster depth in a crucial offseason. The organization has interest in acquiring Phoenix Suns' center Deandre Ayton but could further complicate their depth in the process. The Dallas Mavericks might have to include Tim Hardaway Jr. and Josh Green in a trade package.
Even in the scenario that the Mavericks get Ayton, it solves their problem at the center position but further highlights the team's defensive issues.
During the regular season, the tandem of Luka Doncic and Kyrie Irving went 5-11. The Mavericks (38-44) finished 11th in the Western Conference standings with a 115.9 offensive rating (sixth) and a 116.1 defensive rating (25th).
Looking back on Kyrie Irving's comments during the Mavericks' season struggles
In the middle of the Mavericks' season collapse, Kyrie Irving spoke to the media about what was going through his head with the team struggling.
"So, I wanted to finish out with Brooklyn," Irving said, "finish out with the season that we had going, and I didn't get a chance to do that. So, some of the goals I had previously this season had to be shifted, and I had to be more than willing, which I am, to be flexible and adaptable and live with the results, whether we make the playoffs or not."
The Mavericks didn't make the playoffs as they never found a consistent rhythm or chemistry. Newly acquired roster pieces take time to fit into the rotations and playing styles, which Irving and the Mavericks need more of.
In the scenario that Kyrie Irving extends with Dallas, he and the organization have a lot to work on to redeem themselves next season.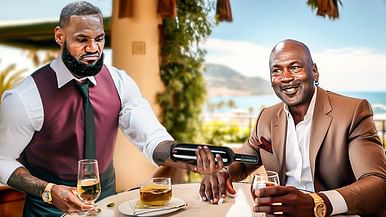 How is Michael Jordan officially richer than NBA's 10 richest players?!
Edited by Joseph Schiefelbein