As the NBA trade deadline approaches, John Collins remains one of the hottest names on the market. The Atlanta Hawks (25-26) are floating around .500 and looking to shake things up before the playoff push begins.
John Collins, 25, is in the second year of a five-year, $125 million deal. In 43 games this season, he has averaged 13.5 points, 7.7 rebouds and 1.3 assists.
Over the past month, one of the teams connected to Collins in rumors is the Brooklyn Nets. When fully healthy, they were one of the top teams in the Eastern Conference. With Kevin Durant returning from injury in the coming weeks, Brooklyn is a team that is eyeing upgrades to the roster.
•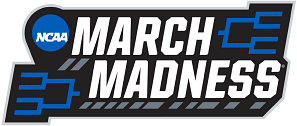 If the Nets want to make a move for Collins, they have the assets to do so. Among the players that will have to be included is Joe Harris. The t3-and-D guard's $18.6 million salary makes things work from a financial standpoint.
Along with Harris, Brooklyn will have to send over at least one more player. They could move a veteran like Patty Mills or Seth Curry or a young prospect like Day'Ron Sharpe or Cam Thomas. Atlanta is sure to be seeking draft compensation for the former first-round pick as well.
Does John Collins make sense for the Brooklyn Nets?
Even though he is in the midst of a down year, a case can be made for John Collins being an upgrade for the Brooklyn Nets. At a bare minimum, he gives them much-needed depth in the frontcourt.
Nic Claxton has been phenomenal this season, but he is all the Nets have at center. Because of this, they have struggled greatly on the glass. Brooklyn is currently the second-worst rebounding team in the league. Bringing in a high-flying forward like Collins could help rectify that glaring issue.
Along with rebounding, John Collins can also help on the offensive end. While his 3-point shooting has dropped this year, he's been a league-average shooter in his career.
Come the postseason, the Nets might need to abandon the pairing of Claxton and Ben Simmons on the frontcourt. Having two non-shooters on the floor together could create an array of issues, even with great isolation scorers like Kevin Durant and Kyrie Irving. Having an athletic forward in Collins who can produce on both ends could make them more of a threat in the playoffs.
This move might be a bit of a gamble, but worth considering for the Nets. Most of their veterans don't get much playing time at this point. Combining their contracts for someone who will play on a nightly basis is a no-brainer move before the deadline.