The NBA tradeline is fast approaching, and teams only have till February 9 to make their moves.
Just last night, the LA Lakers and Washington Wizards were the two most recent teams involved in a trade deal. The Lakers acquired Rui Hachimura, while the Wizards got Kendrick Nunn and a few second-round picks. The question is, which teams are next in line for a trade?
Let's take a look at five potential players who could be swapped before the NBA trade deadline.
•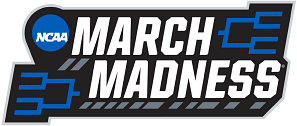 ---
NBA players who could be traded before the deadline
Here're a five players:
#1 DeMar DeRozan
DeMar DeRozan has been in the NBA since 2009. He is 33 and has had a resurgence in his career ever since teaming up with the Chicago Bulls. Undoubtedly, DeRozan has become the team's top scorer and best player. Now that Chicago is struggling to clinch a playoff spot, it could be time for the organization to go in a different direction.
The Bulls currently have two stars in their squad: DeMar DeRozan and Zach LaVine. If Chicago decides to push the rebuild button, letting go of the older DeRozan makes more sense for the squad. LaVine is more or less averaging similar stats to DeMar's.
LaVine is averaging 24 points, 4.6 rebounds, 4.2 assists, and 1.0 steals per. Meanwhile, DeRozan is averaging 26.1 points, 5.0 rebounds, 4.9 assists, and 1.1 steals. Honestly, it's not too big of a difference. Replacing the aging DeRozan for a few first-round picks could favor the Bulls in the future.
---
#2 Deandre Ayton
It's no secret that Deandre Ayton is no longer happy with his situation with the Phoenix Suns.
Aside from the volatile season they've had so far, Ayton still isn't on good terms with coach Monty Williams. Looking at how the Suns are at the moment, it seems like they won't be contending at this rate. It wouldn't be surprising if Ayton suddenly comes up for grabs before the deadline.
---
#3 Jordan Clarkson
The Utah Jazz made it clear that they're in complete rebuilding mode. After getting rid of Bojan Bogdanovic, Rudy Gobert, and Donovan Mitchell, fans were expecting the Jazz to let go of Jordan Clarkson as well. However, that was never the case, but that doesn't mean it's no longer a possibility.
Jordan Clarkson is Utah's second-best player on the team behind Lauri Markkanen. Clarkson is averaging 21.1 points, 4.3 assists, and 4.0 rebounds per game. It's the first time he's averaged at least 20 points per game. Having said that, his trade value has surely increased and the Jazz might want to take advantage of that before the trade deadline.
---
#4 Kyle Kuzma
Another player who has broken out of their shell this NBA season is Kyle Kuzma. Since arriving in Washington, he's had more opportunities to create plays for himself. Looking at his stats this season, Kuzma's numbers have significantly improved compared to when he was playing for the LA Lakers.
Kuzma is averaging 21.8 points, 7.6 rebounds, and 4.0 assists per game. While he has increased his value as a player, Kuzma also has championship experience from back in 2020. Summing those two factors together makes him a strong trade candidate for the Washington Wizards, especially as they're in need of players who can help them win more NBA games.
---
#5 Kyle Lowry
The Miami Heat are still capable contenders in the East. However, if they want to climb back up to glory, they might want to assemble a new team.
The Heat currently has Kyle Lowry on their roster. Lowry was brought into the team to become their main facilitator. Unfortunately, he's just a shell of his former self and is getting old, so trading him could be the first step towards improvement.